This is AI generated summarization, which may have errors. For context, always refer to the full article.
Philippine Foreign Secretary Teodoro Locsin Jr. says requests from non-governmental organizations will not be entertained to avoid dealing with groups who may profit from refugees
The Philippines will only accept asylum requests of individuals fleeing Afghanistan if it is coursed through official agencies of foreign governments, Philippine Foreign Secretary Teodoro Locsin Jr. said on Monday, August 30.
In a series of tweets, Locsin said the set up of coordinating only with foreign governments would be the only way by which the Philippines would entertain asylum seekers, adding requests from non-governmental organizations (NGOs) would be ignored.
"The world is on notice…. The Philippines will not accept nor listen to any proposition to accept any refugees unless it is government to government and only by their respective foreign and justice ministers," Locsin said.
The crisis deepened in Afghanistan after Taliban forces took control of all major cities in the country, culminating with the capture of the capital Kabul on August 15. Since then, countries have scrambled to evacuate their citizens, while thousands of Afghans were also fleeing the Taliban's rule. 
The Philippines earlier said it would open its doors to Afghan refugees, citing it was in line with the country's long history of taking in asylum seekers since the first World War.
On Monday, Locsin said government to government arrangements for requesting asylum were required to avoid dealing with groups who may profit from the thousands of refugees seeking to leave Afghanistan. 
"We will not entertain any request of asylum coming from NGOs however well-meaning or reputable or any other non-state parties," he said.
"I predict refugees will be the next lucrative order of business…. The temptation will be (ir)resistible to help them and helm oneself to them. That will never happen under this administration or my watch," Locsin added.
The United Nations (UN) High Commissioner for Refugees had earlier appealed to neighboring countries of Afghanistan to keep their borders open for those seeking safety, saying up to half a million Afghans could flee their homeland by the end of the year.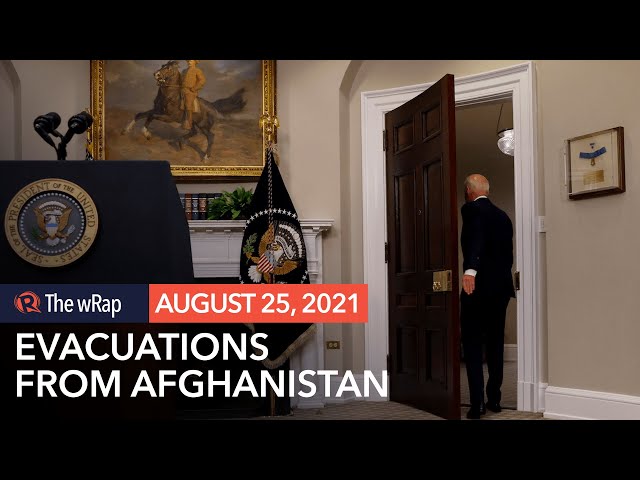 Deputy UN High Commissioner for Refugee Kelly Clements around 500,000 new refugees in the region would be a "worst case scenario." She added while huge outflows of people seeking to leave Afghanistan was not yet seen at this point, there was a "small uptick"in people going to Pakistan in recent days. – with reports from Reuters/Rappler.com