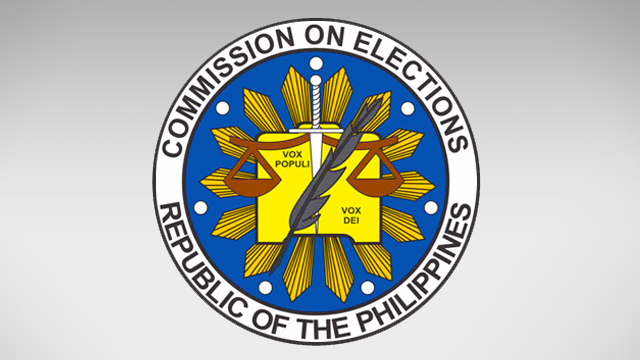 MANILA, Philippines – From a slashed budget that it raised a howl over just last year, the Commission on Elections (Comelec) has come a long way – it will receive an additional P4.14 billion from the national government for the first ever expanded synchronized elections this year.
The amount will come from savings from the 2012 budget, the Department of Budget and Management (DBM) said in a statement on Monday, January 14.
"We augmented the COMELEC's budget to enable them to make the necessary preparations for this year's elections. The additional fund support will ensure that pre-election activities are accomplished according to schedule and with the utmost efficiency," DBM Secretary Florencio Abad said.
The Comelec is set to get a total of P13.4 billion for the conduct of the 2013 elections. In 2012, Congress approved only P8.4 billion for the exercise, but the budget slash prompted chairman Sixto Brillantes Jr to threaten to resign. President Benigno Aquino III himself had to mediate, saying he was willing to reconsider the Comelec's original budget.
For the first time this year, the Philippines will hold elections for regional posts in the Autonomous Region in Muslim Mindanao (ARMM) simultaneously with the national and local elections. The Comelec will also need to recover some costs related to its purchase of precinct count optical scan (PCOS) machines, worth P1.8 billion in all.
Simply insufficient
The initial budget was simply insufficient, Comelec spokesperson James Jimenez explained.
"There were a lot of preparatory expenses – training, earlier procurement – that would not be covered [by the original budget] because from [that], we would get the expenses for the actual conduct of the elections. That's why it was not enough," Jimenez said in a mix of English and Filipino.
Abad said the additional funds will ensure that the Comelec accomplishes its tasks "according to schedule and with utmost efficiency."
He said the P4.14 billion should solely be for election-related activities, such as the following:
P1.54-B for the actual elections

P755.08-M to support activities related to the purchase of precinct count optical scan or PCOS machines, such as the development of collateral, software support and maintenance, and traning and seminar expenses

P100.9-M to support overseas absentee voting requirements – Rappler.com