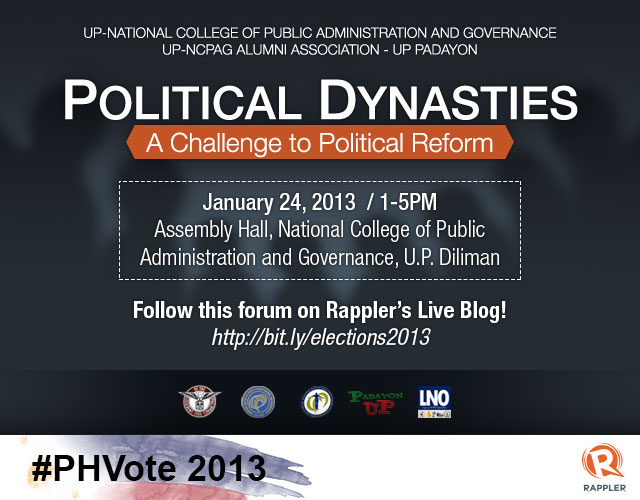 MANILA, Philippines – Lawmakers, most of whom belong to political dynasties, are not expected to legislate against themselves, critics say. So how will the anti-dynasty campaign move forward?
Two senatorial candidates, academics, and election watchdogs talked about the next steps in forum at the University of the Philippines National College of Public Administration and Governance (UP-NCPAG) on Thursday, January 24, 1-5 p.m.
"Political Dynasties: A Challenge to Political Reform" is co-sponsored by UP-NCPAG Alumni Association, UP Padayon, and the League of NCPAG Organizations.
Rappler, as the forum's online media partner, live blogged and live tweeted the event.
You may send us feedback via Twitter. Tag @rapplerdotcom and ue the hashtag #PHvote.
Here it is, as it happened:
Click here to view the live blog in full.
– Rappler.com