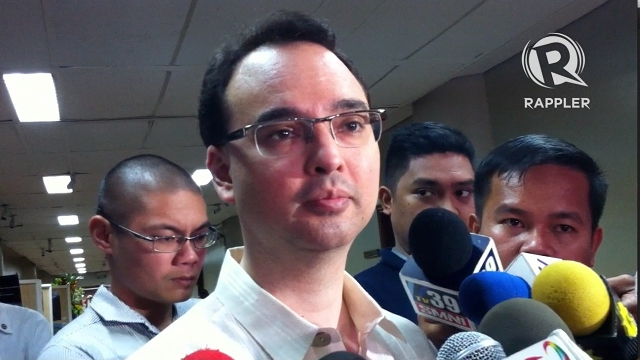 MANILA, Philippines - Who's the next senatorial candidate to be featured on the drama anthology Maalaala Mo Kaya (MMK) on ABS-CBN? Re-electionist Sen Alan Peter Cayetano.
Just one week after the airing of senatorial candidate and former Movie and Television Classification Board head Grace Poe's life story, Cayetano's own biography is set to hit television screens on Saturday, February 9.
Playing Cayetano is popular young actor Gerald Anderson.
According to MMK's website, the show "will share the touching tale of a family that remained strong despite life's greatest trials."
It is expected to focus on the death of the late Sen Rene Cayetano -- who will be played by actor Tommy Abuel -- and how the Cayetanos' family dynamics changed after he was gone.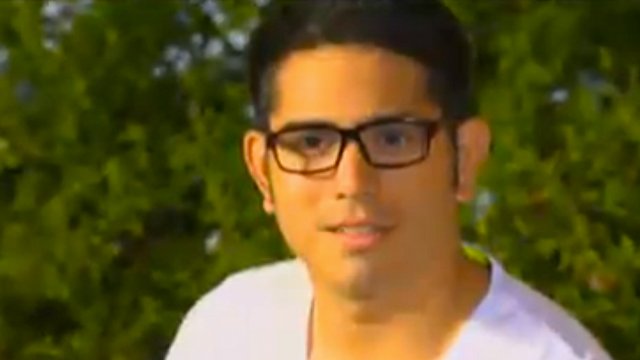 ANDERSON PLAYS CAYETANO. Young actor Gerald Anderson stars as Sen Alan Peter Cayetano in a Maalaala Mo Kaya episode on the candidate's life. Screenshot from MMK trailer.
The summary reads, "How did the Cayetano siblings turn their father's weakness into their family's strength? How hard was it to move on especially when the person who died was the family's main source of life?"
Aside from Abuel, Anderson will be joined by actors Jackie Lou Blanco, Sam Concepcion, Empress Schuck, and Carla Guevarra among others.
The episode, aptly named, "Alan," is not the first MMK episode to feature a Cayetano.
In 2004, the life of former Sen Rene Cayetano was featured in an episode a few days before election day. It was partly credited for the come-from-behind victory of his daughter, Sen Pia Cayetano.
Praise from director
The episode's director, Nuel Naval, posted a screenshot of Anderson on Wednesday, February 6. He said he was impressed with the young actor's portrayal of Cayetano.
On Twitter, Nuval said, "Editing MMK. I'm amazed how Gerald Anderson has matured as an actor… sincere and controlled performance from him this Saturday."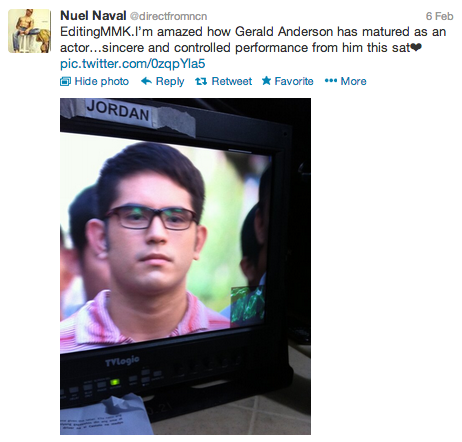 As a child, Cayetano attended De la Salle Zobel for elementary and high school, before he graduated with a Bachelor of Arts in Political Science from the University of the Philippines. He got his law degree from the Ateneo School of Law 4 years later.
The year after, he was elected representative of Taguig City-Pateros and got re-elected twice to complete 3 straight terms. He became a senator in 2007 and is running for re-election under the ticket of the administration.
Last candidate
In the past, TV biographies of candidates have helped boost their ratings.
Cayetano's story is expected to be the last of a senatorial candidate to air on MMK before the May polls. Starting on Tuesday, February 12, the official start of the campaign period for national candidates, the Commission on Elections (Comelec) will prohibit movies or documentaries "portraying the life or biography of a candidate, or in which a character is portrayed by an actor or media personality who is himself a candidate."
But the Comelec still allows biographies of relatives of candidates.
Cayetano has been consistently ranked 3rd since August 2012. He sat on the same spot in the latest Pulse Asia survey released on Friday, February 8. - Rappler.com