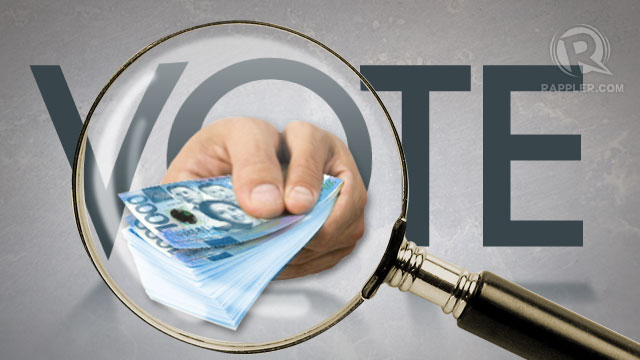 MANILA, Philippines – Comelec chair Sixto Brillantes Jr on Saturday, February 9, refuted claims by broadcast networks that airtime limits imposed by the poll body infringe on the right to information and press freedom.
"The real issue of these media entities is revenue," he said, challenging claims by two media organizations GMA Network Inc and TV5, which trooped to the Supreme Court (SC) on Friday, February 8, to stop the Comelec from implementing these campaign rules.
And, Brillantes said, if there's anyone who should complain about the airtime limits, it must be the candidates themselves. He said broadcast networks, in the first place, only serve as their "medium."
"Even the candidates did not question the regulation of airtime limits. Then why should the 'medium' of speech complain FOR the candidates?" said Brillantes, a veteran election lawyer, through his Twitter account @ChairBrillantes.
What the law says

On Friday, Rappler pointed out that the law on which the Comelec based its campaign rules – the Fair Elections Act – says nothing about the right to information.
This, according to the law, is the rationale behind the airtime limits: "All registered parties and bona fide candidates shall have equal access to media time and space." When it imposes equal airtime limits for national and for local candidates, the Comelec achieves this.
Brillantes said: "Ensuring equal opportunity among candidates is a matter of public interest, far more important than the business interest of these networks."
The KBP, however, has said "it's not all about money." (Watch more in the video below.)
Speaking to Rappler, Comelec commissioners earlier said the revised airtime limits uphold the spirit of the Fair Elections Act. That is to "level the playing field" among candidates, said now retired Comelec commissioner Rene Sarmiento. (Read: Why revert to old airtime cap for pols?)
Election watchdogs also say it's important to regulate campaign expenses – and monitor funders – because these may affect the winning candidates. Those in power, for instance, may engage in corruption to recover the huge amounts they spent.
Problem in monitoring?
Networks, however, have said it will be difficult for them to monitor a candidate's ad limits. What if a candidate, for instance, has breached the ad limit, and a broadcaster doesn't know this and thus airs another set of ads beyond the 120-minute limit for TV? This may make them criminally liable, TV5 had pointed out.
"The law seems ideal, but I think it's very impractical and puts the media networks at risk for a possible lawsuit if they unknowingly violate it," said a Rappler reader named "Detective Mask" on the site's comments section on Saturday.
In its recently released clarification of the campaign rules, the Comelec puts a possible safeguard.
"A newspaper or publication, radio, television or cable television station, or other mass media, or any person may require any buyer to warrant under oath that such purchase is not in excess of the size, duration or frequency authorized by law or these rules," the Comelec said in Resolution No. 9631.
In its 86-page petition on Friday, however, TV5 maintained the airtime rule is "vague as it does not provide for a definitive manner in which aggregation shall be made, thus making it difficult or impossible for media outlets to comply while subjecting them to possible criminal liability and loss of franchise permits."
Starting Tuesday
The Comelec on Tuesday, February 12, will start to closely monitor compliance with the following airtime limits:
For all national candidates, 120 minutes in all TV networks and 180 minutes in all radio stations

For all local candidates, 60 minutes in all TV networks and 90 minutes in all radio stations
The Comelec has imposed other campaign rules, such as removing the names of "epal" candidates from public structures, including waiting sheds and police vehicles. Comelec commissioner Christian Lim, who heads the campaign finance unit, has said the poll body will disqualify some violators in what could be a test case. (Watch more in the video below.)
Lim said the Comelec is ready for backlash from affected politicians. In jest, he said: "I-impeach niyo na lang kami." (Just impeach us.) – Rappler.com