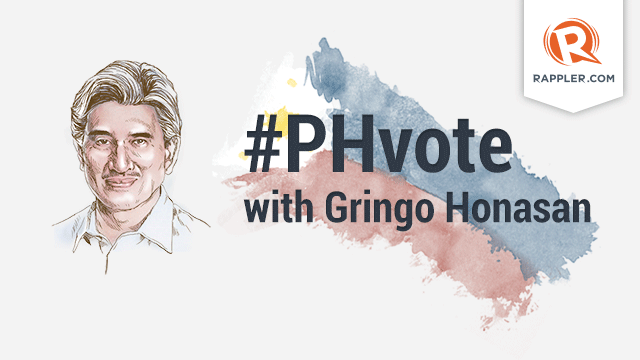 MANILA, Philippines - Rappler talks to United Nationalist Alliance senatorial candidate Gringo Honasan.
Gregorio "Gringo" Honasan II first gained prominence as an officer in the latter part of the Marcos years and is known as one of the personalities behind the People Power Revolution, and the coup attempts against President Corazon Aquino afterwards.
He is one of the 6 re-electionist senators running in the May 2013 elections. Of the 6, he is the most senior and has authored laws on the environment, land reform and national security.
During UNA's campaign sortie in Cavite, Honasan said personal allies and friends will define the character of UNA's campaign.
"We are crossing party lines because first of all, there is no political party system in our country," Honasan said on the sidelines of a sortie in Dasmariñas City on Thursday, February 28.
In the latest Pulse Asia survey, Honasan is in the Magic 12 ranking 8th to 13th but in the latest Social Weather Stations survey the 3-term senator is at the 15th spot.
Visit #PHvote, Rappler's coverage of the 2013 Philippine elections. Get to know the candidates through our comprehensive profile pages.
Share this page and pledge to #votesmart by clicking on the button below.
- Rappler.com