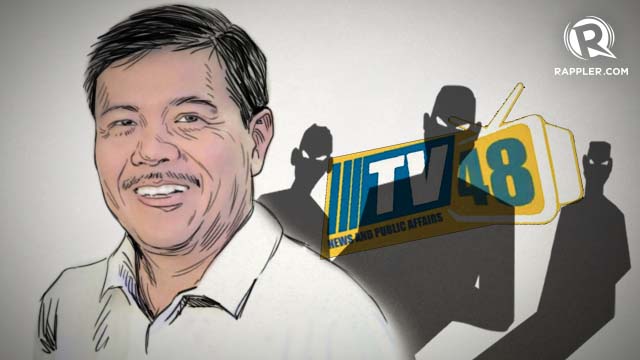 MANILA, Philippines - Re-electionist Cabanatuan City Mayor Julius Caesar Vergara and his armed men are accused of harassing a cameraman working for a local television station and his brother on Saturday evening, April 27.
According to a report released by the Nueva Ecija chapter of the National Union of Journalists in the Philippines (NUJP) on Monday, May 6, brothers Erme and Eduardo Buendia were allegedly assaulted while taking video footage of the re-electionist mayor.
According to Erme, cameraman and technician of local station TV 48, he and his brother Eduardo were taking a video footage of Vergara, who was campaigning in Barangay San Isidro.
The mayor was jogging, with several armed men and a police car with body number 427 tailing him along Nueva Ecija-Aurora Road. The brothers stopped by the roadside to get a better angle of the mayor.
Vergara noticed the two TV crew and approached the vehicle, ordering the two to get out and to delete the video footage.
Sensing danger, the Buendias locked the door of the station vehicle, but Vergara's armed men reportedly entered the van forcibly. The armed men included two policemen -- PO1 Isaias Feliciano and PO1 Germino Gemines -- who reportedly grabbed Erme's bag and seized the camera upon Vergara's instruction.
The group returned Erme's bag hours later but without the TV camera.
The Buendia brothers filed a complaint regarding the incident on Sunday, April 28.
Station TV 48 is reportedly owned by Vergara's rival in the mayoral race, Boardmember Anthony Umali. Vergara's family, on the other hand, operates local radio and television stations dwJJ and Channel 16, respectively. - Rappler.com