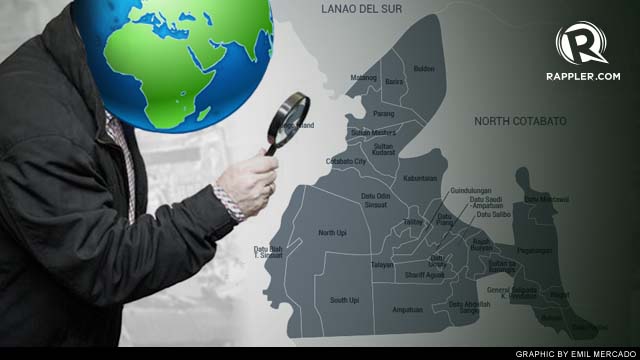 SULTAN KUDARAT, Philippines - A foreign observer revealed some flaws in the conduct of the mid-term elections in Maguindanao on Monday, May 13.

The poll watcher, a British citizen, said at the school compound in Dulumanggo he visited, some of the PCOS machines were not properly sealed, and in other areas, not working.

"I think as an observer when you look at this issues you have to try and determine what the intention is. Is it just a case of of a mistake or malicious practice. Are they violations? It is chaotic," the observer said, but added: "It's great to see people coming out to vote."
International observers have flocked to Maguindanao for the 2013 mid-term elections to observe the process, which has been previously marred by election violence.
In 2009, 58 people were killed in the Maguindanao massacre, which is considered one of the worst incidents of election-related violence in recent history. - Rappler.com
Visit #PHvote, Rappler's coverage of the 2013 Philippine elections.

Get to know the candidates through our comprehensive profile pages and help spread the word about these candidates by answering our poll.
Share this page and pledge to #votesmart by clicking on the button below.