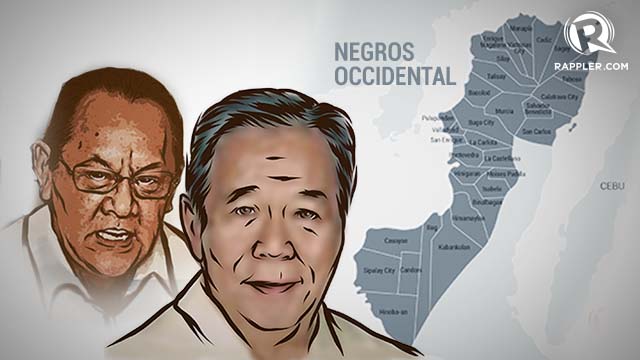 BACOLOD CITY, Philippines - Negros Occidental Gov Alfredo Marañon looked close to securing a new term with a strong lead over Vice Gov Genaro Alvarez Jr., backed by business tycoon and sugar baron Eduardo "Danding" Cojuangco.
According to the unofficial, provisional count at 2:04 pm, Marañon had obtained 416,834 votes compared to Alvarez's 286,505.
The incumbent's running mate however was losing against Eugenio Jose Lason, on the ticket of Alvarez, also supported by Liberal Party provincial chairman Rep Alfredo Benitez.
Acting Commission on Elections (Comelec) supervisor Wil Arceno said the proclamation of the candidates for governor and vice governor will most likely occur on Wednesday in Negros Occidental, with about 1.5 million voters.
The Provincial Board of Canvassers in Bacolod is still waiting for results from 17 cities and municipalities. - Rappler.com
Visit #PHvote, Rappler's coverage of the 2013 Philippine elections.

Get to know the candidates through our comprehensive profile pages and help spread the word about these candidates by answering our poll.
Share this page and pledge to #votesmart by clicking on the button below.