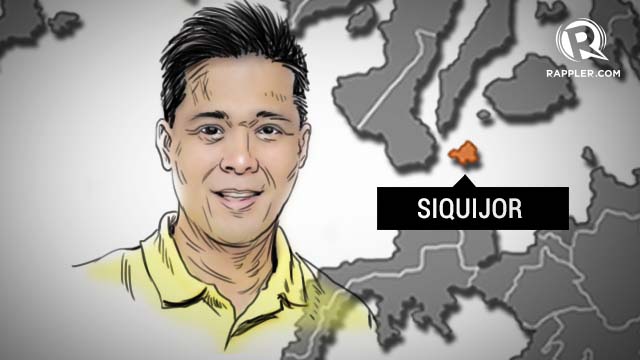 MANILA, Philippines - Singer-actor Dindong Avanzado will be proclaimed new vice governor of Siquijor after the Liberal Party succeeded in ousting the Fua clan, in power for the last 26 years.
The performer's running mate for governor, shipping businessman Jecoy Villa, obtained 27,224 votes compared to 21,976 gathered by Orville Fua (Lakas), according to the unofficial, provisional count as of 3pm on Tuesday, May 14.
Avanzado got 25,159 votes compared to 20,472 from his opponent, Art Pacatang, also from Lakas.
The Fua clan, led by patriarch Rep Orlando Fua, had dominated politics in Siquijor since the late 1980s and were allied with former President Gloria Macapagal-Arroyo.
"This victory of ours marks the end of a political dynasty who reigned in our province of Siquijor for 26 years without giving the people the basic services they truly deserve," Avanzado told Rappler. - Rappler.com