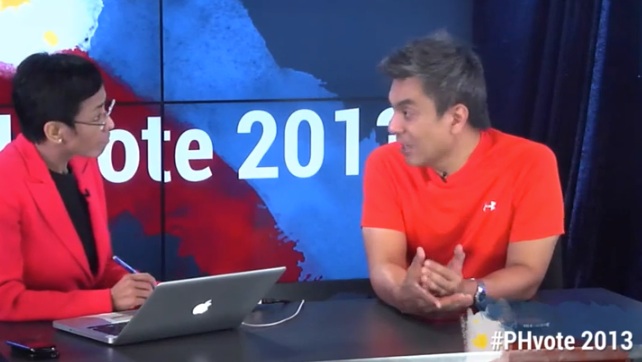 MANILA, Philippines - Campaign manager Toby Tiangco pointed out that resources were one of the United Nationalists Alliance (UNA) party's weak points during the campaign period for the 2013 midterm elections, in an interview with Rappler's Maria Ressa.
Tiangco admitted they knew very well that they had less resources than the administration party but did not expect it to be "tight." The campaign strategies of the party were received in a positive light but fell short on budget.
"My analogy is that we had the right medicine but not the right dosage," the Navotas representative told Rappler.
"We expected more contributions but they did not come in."
The lessons they learned during this campaign period, according to Tiangco, will be carried over to the 2016 presidential elections.
"We have to learn from these lessons and bring them (with us) to 2016," he said.
Tiangco also noted that the Commission on Elections should issue an explanation on why the official results are taking so long.
UNA to Comelec: Why the delay?
"The only reason why we want Comelec to explain is for the people to not be alarmed and for the election process to be credible," he said.
Watch the interview on YouTube:
- Rappler.com
Is your bet leading in the 2013 elections?
Mirrored from Comelec 2013 election results data, we bring you latest numbers fresh from the server!
Check out these links to see results from:
See how fast the Comelec election results data is transmitted through the PCOS Transmission Status Map!
Feeling nostalgic? Watch how the May 13 elections unfold through Rappler's hourly #PHvote livestreams: