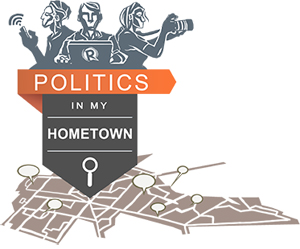 "Politics in My Hometown" is the reader's corner on #PHvote, a space for first-person accounts on how campaigns and elections, governance, and service delivery are in your locality. Send to phvote@rappler.com your 800-word essay, collection of photos, videos, or any medium through which you can best tell your story. A photo and note about yourself will be a good idea.
MARIKINA CITY, Philippines – For over 30 years here in my city, there has been an annual inter-barangay basketball competition. This serves as avenue for athletes to showcase their talents and capabilities. Unfortunately, athletes are not the only ones who shine during this event.
Politicians use the event to campaign for the elections.
I have been a member of my barangay's basketball squad (Brgy. Sta. Elena) since I was 15. I have seen a number of gimmicks done by politicians. But what struck me the most was when they named the competition "Del League" in 2011 -- after our mayor Del de Guzman, who's seeking re-election this year.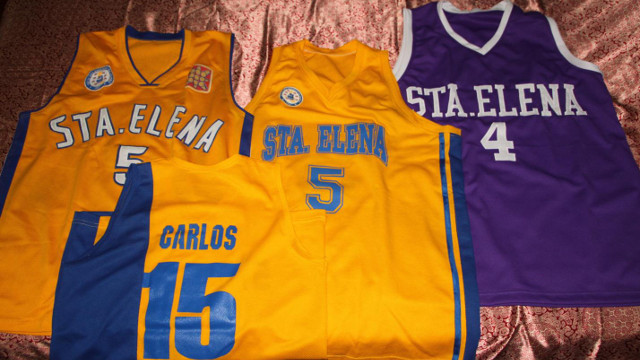 Jerseys worn during the inter-barangay sports league in Marikina City. Photo from the author

During the 2011 league, there were changes in the rules.
For instance, all participants were required to attend the opening ceremony, as absence would merit a two-game suspension for the teams. It left us no choice but to attend and endure the boring opening.

During the ceremony, the usual sports oaths and speeches were delivered. But to my surprise, politicians delivered campaign speeches as well. They claimed they were the reason why the inter-barangay competition was possible. They included it in their resumes.
The youth who attended the event might have not been interested in what they had to say. But hearing the names of the candidates affected the way they voted in the elections.
During photo op, the backdrop used bore the names of the candidates and their parties. And when dinner time came, packed food distributed among attendees also had candidates' names and faces.
Years before the 2011 league, a private sponsor, Bolok "Manager" Santos, was the one in charge of the annual competition. He was a well-known juenteng lord in the city of Marikina, and it was through the illegal numbers game that he obtained funding for the game. He was in charge of the competiton for almost a decade, until after his son's failed bid for the vice mayoral post in 2010. The game didn't push through that year. There was speculation Santos became bitter due to the lack of support of Marikeños for his family.

The incident showed the motive behind the Santos family's every "donation" to Marikeños. This was their way of buying our votes.

Politicians who exert efforts to make these events possible deserve credit. But they shouldn't abuse that credit by "over marketing" their efforts and turning these into a "kung wala ako hindi matutuloy 'tong liga na 'to" (if not for me, this league won't be possible) scenario.
Over marketing only harms their chances of getting voted. From what I've heard, people here are critical of politicians who do this. I heard some say, "nagpapapogi lang siya para makilala" (he's doing good things just to be known) or "pag hindi naman malapit ang eleksyon, walang gagawin" (if not for the elections, he would do nothing). Aspiring politicians should find ways to show they genuinely care for the people.
I also think that community programs should not just be about sports, the first love of Marikeños.
The local government should launch events that would be more beneficial to the masses like book drives or health forums. This way, they make the impression that they can also implement other projects once they are elected. – Rappler.com

Raphael Carlos is a student at the Ateneo de Manila University.