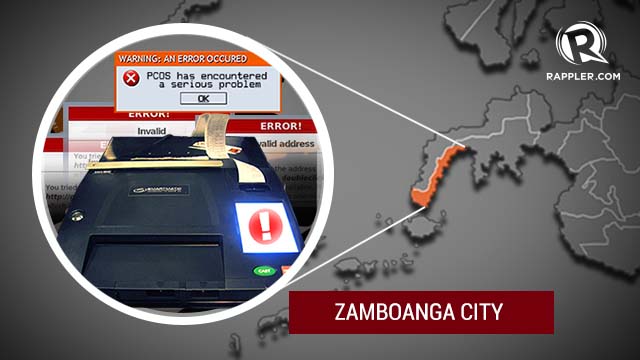 ZAMBOANGA CITY, Philippines – Most polling centers in Zamboanga City were marred with problems brought about by malfunctioning precinct count and optimal count (PCOS) machines with the exception of barangays Pasonanca and Tugbungan.
Aside from these glitches and the distribution of campaign materials and sample ballots, other issues also arose in different polling centers on Election Day.
According to reports from the United Front for Honest, Orderly and Peaceful Elections (UF HOPE), three barangays have experienced power outages. These are Lumbangan, Lumayang and Talon-Talon.
Other polling centers, like the one located in Zambowood, also had to cease the voting process due to the markers having no more ink.
In Barangay Taluksangay, UF HOPE volunteers also reported the presence of "liners" in Barangay Taluksangay, a place that's widely known for electoral violations and vote buying. Unauthorized people are allowed inside the voting area and were said to assist voters in filling out their ballots.
According to anonymous sources, the "liners" do not ask the voter, whether able or not, who he or she wants to vote. Even the board of election inspectors (BEIs) was well-aware of the presence of these "liners." - Rappler.com
Jemm de Leon is Rappler Ambassador in Zamboanga City.