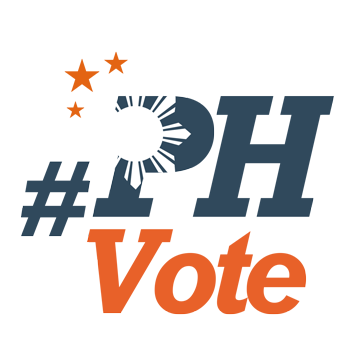 1
Comelec: Voters without biometrics down to 3.89 million

MANILA, Philippines – The Commission on Elections (Comelec) announced on Friday, July 24, that the number of registered voters without biometrics has gone down to 3.89 million.
In a text message, Comelec spokesperson James Jimenez said that there are still 3,893,095 voters who lack biometrics as of June 30, 2015. They are at risk of having their voter registration records deactivated if they fail to validate their biometrics.
The poll body has captured the biometrics data of around half a million voters since April 20, when the figure stood at 4.3 million. At the start of the registration period in May 2014, the number was at 9.6 million.
The Comelec aims to narrow the gap by October 31, 2015, the last day of voters' registration and biometrics validation for the 2016 national elections. (READ: How to register for the 2016 elections)
Jimenez urged the unvalidated voters to have their biometrics captured as soon as possible.
"Please don't wait for the deadline to come. There are lots of opportunities to validate now. You can go to [mall registration] venues or you can go to your local Comelec office," he said.
In a tweet on Friday, Jimenez expressed his gratitude to those who helped in spreading the poll body's "No Bio, No Boto" campaign, and urged Filipinos to continue spreading the word.
reg'd voters w/out biometrics, down to 3.8M. Thanks to everyone who helped spread the word! Tuloy pa po natin ang #NoBioNoBoto infocampaign!

— James Jimenez (@jabjimenez) July 24, 2015
In July, the Comelec intensified its drive to validate more voters by partnering with top mall operators to set up satellite voters' registration and biometrics validation booths in many parts of the country. (LIST: Comelec satellite voters' registration schedules)
The said service is mainly available in local Comelec offices, which are open 8 am to 5 pm from Sunday to Friday in Metro Manila and highly-urbanized cities, and from Monday to Friday in other cities and towns.
Republic Act 10367 requires voters to have their biometrics data – fingerprints, photograph, and digital signature – captured by the Comelec before they could vote in elections. Those who fail to do so will have their voter records deactivated.
In an earlier briefing with Rappler, Jimenez explained that among the voters who still lack biometrics data, some had been "ghost" or "flying" voters of elections past. Their duplicate records will not work anymore, as each Filipino voter will only have one set of biometrics data.
Also among them are voters who have since ceased responding to the Comelec's notices, those who have been convicted by final judgment, and those who have died.
Taking these into account, plus voter turnout in previous elections, Jimenez had given a "realistic estimate" of around 2 million unvalidated voters who will likely register their biometrics data so they can vote on election day. – Rappler.com
Who won in the 2016 Philippine elections?
Check out the 2016 official election results through the link below:
Check out the 2016 unofficial election results for the national and local races through the links below
For live updates on the aftermath of the May 9 elections, check out our extensive
2016 Philippine elections
coverage!