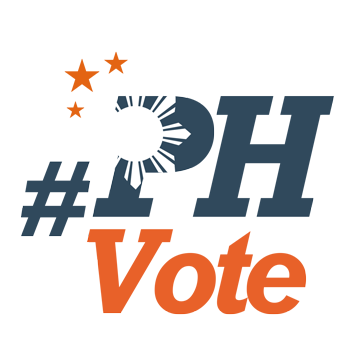 1
Roxas to farmers, sugar barons: Help me

CEBU, Philippines – In a trip to the "Queen City of the South," presidential bet Manuel Roxas II made the same appeal to a wide range of people, from farmers to leaders in the sugar industry: "Help" continue the gains of the current administration.
Roxas, the standard-bearer of the ruling Liberal Party (LP) in 2016, visited Cebu on Wednesday, August 12, for several events: breakfast with employees from the business process outsourcing (BPO) industry, the launch of Cebu's Farmer's Day, a sugar cane industry event, and a multi-sector consultation in Talisay City.
It was Roxas' first visit to the vote-rich province since he was officially picked by President Benigno Aquino III as his choice to continue his administration's "Daang Matuwid," the tagline for its transparency, good governance, and anti-corruption platform. (READ: Mar Roxas: Grace Poe is a Filipino)
For Roxas and the ruling party, his 2016 run will not focus on the person of Mar Roxas but the continuity of the Aquino administration's reforms and programs. It was a message echoed by the interior secretary while speaking to farmers at the Cebu Provincial Capitol:
"Hindi po ito magiging madali. Hindi po ito magiging overnight. Kung nagtanim tayo ng binhi ng palay, 3 buwan bago aanihin, hindi ho ba? Kung magtanim tayo ng binhi ng puno, taon bago natin makita ang mga bunga nito. Pero hindi ibig sabihin dahil matagal, hindi na tayo magtatanim, hindi ho ba? Nandiyan tayo dahil mahalaga ang ating gawain – dahil tayo ang nagpapakain sa ating mga kababayan."

(This will not be easy. This will not happen overnight. When you plant rice, you have to wait 3 months before you can harvest it. When you plant a seed for a tree, you have to wait years before you see it bear fruits. But just because it will take time, it doesn't mean we should stop planting the seeds. You are there because what you do is important – you feed the country.

"Kaya hinihingi ko po ang inyong tulong with all humility, with all kababaan ng loob, hinihingi ko po ang inyong tulong na magpatuloy tayo, patuloy tayo sa ating sama-sama dito sa Daang Matuwid na ito dahil nakikita na nating malayo na ang narating natin at mas malayo pa ang mararating natin kung magsama-sama tayo sa Daang Matuwid."

With all humility, I ask for your help in continuing our journey along the Straight Path because now we see that we've come a long way and we have so much more to achieve if we take this path together.)
Roxas made the same appeal later that day, this time speaking to leaders from the sugar cane industry at the Waterfront Hotel in Cebu City.
"Together," said Roxas, is the "most powerful word" in the dictionary.
"All of these has come about because all of us, not just the sugar industry, but because all of us, as a people, came together in 2010 and elected an honest, decent, true man to be our leader. We attained this together," said Roxas, citing gains in the economy and in the country's services for the poor.
Wrongs, challenges of the future
In his diloague with farmers, Roxas made a quick jab at the previous administration, pointing out that in the past, funds meant for farmer's fertilizer was instead spent for "flower fertilizer."
"Hindi binigay sa inyo, sa inyong mga pangangailangan. Iba na po ngayon. Ang mga nagnanakaw kinakasuhan, kinakalaboso. Sa lahat ng gawain ng gobyerno, sinisikap natin na maging hayag, bukas, subject to inspection ninyo, ng COA, ng iba pang mga inspektor. Hindi ninanakaw ang pera ninyo. Nilalagay sa tama ang pondo ninyo," said Roxas.
(It wasn't given to you, to address your needs. Things are different now. Thieves are charged and put behind bars. In everything the government does, we strive to be transparent and subject to your inspection, the inspection of the Commission on Audit, and of other inspections. Your money is not being stolen. Instead, it's being put to good use.)
At the same time, Roxas admitted the future might be rough for the agriculture industry given the Association of Southeast Asian Nation (ASEAN) Integration. But the challenges of open trade, he said, can be overcome with a good government at the helm.
"Wala nang mas masipag pa kaysa Pilipinong magsasaka. Wala nang mas pursigido pa kaysa Pilipinong magsasaka, at wala nang mas mahusay pa kaysa Pilipinong magsasaka. Ang kailangan lang ng Pilipinong magsasaka ay ang isang gobyernong tumututok – tumututok sa kanyang pangangailangan, tumututok at tumutulong sa kanyang mga ginagawa," he said.
(Nobody is more hardworking than the Filipino farmer. Nobody is more determined than the Filipino farmer, and nobody is as talented as the Filipino farmer. What the Filipino farmer needs is a government that will focus on his needs and help him in his endeavors.)
Later on, addressing more than 700 members of the Philippine Sugar Technologists Association, Roxas was quick to admit the shortcomings of 2015: the worsening traffic situation not only in the Philippine capital but in big cities such as Cebu as well.
The state of airports in the country, he said, is still subject to further improvement. But the interior secretary also said these new problems simply meant that "things are moving."
Leaders from the sugar industry, specifically those from Roxas' home province of Capiz, had endorsed his candidacy even before Aquino's anointment. Sugar, Roxas joked, was in his blood. The interior secretary traces his paternal roots to Capiz, while his mother hails from Negros Occidental.
"The challenges of the past will be overcome but there will always be new challenges. I ask for your help. I appeal to you for all of us to stay together. To stay within Daang Matuwid, the Daang Matuwid that has brought us to the prosperity that we are enjoying today," said Roxas.
Perhaps appealing for the support of the 700,000-person strong industry, Roxas added: "To encapsulate all of this, to the sugar industry, I say: I got your back." – Rappler.com
Who won in the 2016 Philippine elections?
Check out the 2016 official election results through the link below:
Check out the 2016 unofficial election results for the national and local races through the links below
For live updates on the aftermath of the May 9 elections, check out our extensive
2016 Philippine elections
coverage!