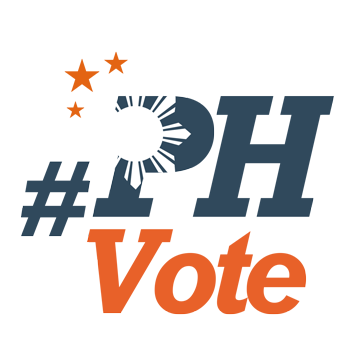 1
Roxas' pitch to mayors in Iloilo: I'll give you a Visayas president

MANILA, Philippines – There was no hesitation this time.
During a gathering of Visayas municipal mayors in Iloilo on Thursday, September 3, administration standard-bearer and Interior Secretary Manuel Roxas II went all out in courting the support of local chief executives, urging them to support him and elect a "president from the Visayas."
"Wala nang ibang makakapagsabi nito; wala nang iba. Dahil iisa lang po ako na taga-dito sa atin sa Visayas. Samahan ninyo ako at ibibigay ko sa inyo, isang pangulo na taga-Visayas (Nobody else will be able to say this: nobody else, because I am the only one from Visayas. Join me and I will give you a president from the Visayas)," Roxas told mayors during the League of Municipalities of the Philippines Visayas Island cluster assembly.
It was a regionalistic appeal for the interior secretary, who traces his roots to Negros Occidental through his mother, Judy Araneta-Roxas and to Capiz, through his father, former senator Gerardo Roxas. The interior secretary was born in Manila.
But there are two other presumptive presidential bets who trace their roots to the Visayas.
There is survey front-runner Senator Grace Poe, who was born in the same city where Roxas made his pronouncements. Poe was abandoned as a baby, found outside the Jaro Cathedral in Iloilo City. The neophyte senator spent her formative years mostly in Manila after she was adopted by actors Fernando Poe Jr and Susan Roces.
Davao Mayor Rodrigo Duterte, meanwhile, was born in Maasin, Southern Leyte. Both Poe and Duterte have yet to declare their plans for 2016.
Opposition leader and standard-bearer Vice President Jejomar Binay, meanwhile, was born in Manila; his parents are from Luzon. Binay is the only other candidate with explicit plans for 2016.
The interior secretary was anointed by President Benigno Aquino late July, during a "Gathering of Friends" in Club Filipino in San Juan City, Metro Manila. Since then, Roxas has been going around the Philippines for radio interviews with local stations and for public appearances.
Avoiding Yolanda?
Several Visayas regions are presumed to be bailiwicks of the ruling Liberal Party (LP), where Roxas is president-on-leave. Cebu province has proven to be a sure source of votes for Roxas, the LP, and Aquino in past elections with Roxas getting over 1 million votes in Cebu during his failed vice presidential run in 2010.
Capiz belongs to the Western Visayas region while Negros Occidental is part of the newly-formed Negros Island Region.
But the Visayas was also witness to a 2013 disaster which Roxas was seen to have mismanaged: the aftermath of Super Typhoon Yolanda (Haiyan), which ravaged Eastern Visayas and nearby provinces. As interior chief, Roxas was among several Cabinet officials designated by Aquino to address post-disaster operations.
The government was hit for its failure to respond quick enough, as many LGUs scrambled to regroup after the catastrophe. Problems in the relief operations in the city of Tacloban, the most populated city in the region, was aggravated by politics because its mayor, Alfred Romualdez belongs to a political clan at odds with the Aquino family.
In a chance interview with reporters after the LMP gathering, Roxas supposedly evaded a question about post-Yolanda shelter assistance. The interior secretary "was smiling but refused to entertain further questions," according to a Philippine Daily Inquirer report.
Yolanda is expected to be among the sore issues that Roxas will be facing during the campaign.
The 'Daang Matuwid'
Before the Visayas mayors, Roxas made the same pitch he's made in his other trips: to continue "Daang Matuwid," the current administration's catchphrase for its transparency, anti-corruption, and good governance platform.
The Roxas campaign will be centered around the idea of continuation. In Cebu, Roxas had warned against "untested" bets and those who wanted to deviate from the "Daang Matuwid."
He also emphasized the difference between his campaign now and the campaign he was set to launch in 2009 – Roxas was supposed to run for president in the 2010 elections but gave way to Aquino, whose campaign was boosted by the passing of his mother, EDSA icon and former president Cory Aquino.
In the lead-up to the 2010 elections, Roxas said he felt as though he was "chasing after his ambition to serve." This time, he said, he felt more at ease.
"Magaan po ang pakiramdam ko dahil hindi ito ambisyon ni Mar Roxas. Pakiramdam ko, ito ang misyon ko. Misyon ko na ipagpatuloy ang Daang Matuwid. Ito ang laban na dapat lamang ipaglaban. Nasa tama tayo, at sa dulo, magwawagi, magtatagumpay ang Daang Matuwid," he said.
(I am at ease because I feel this is not just about the ambition of Mar Roxas. For me, this is a mission. It's my mission to continue the Daang Matuwid. This is the good fight. We are on the right path and in the end, I believe "Daang Matuwid" will emerge victorious.)
But the interior secretary has a long way to go. The latest presidential preference surveys place him at 3rd or fourth, trailing behind Poe and Binay. A reported LP internal survey places him a distant winner before Binay – but only in a two-way race, which is not likely to happen in the 2016 polls. – Rappler.com
Who won in the 2016 Philippine elections?
Check out the 2016 official election results through the link below:
Check out the 2016 unofficial election results for the national and local races through the links below
For live updates on the aftermath of the May 9 elections, check out our extensive
2016 Philippine elections
coverage!