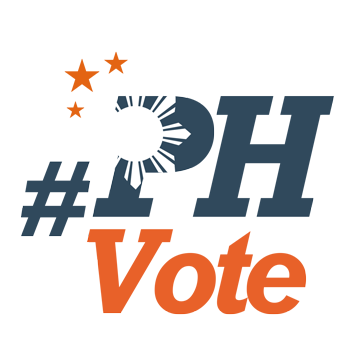 2
VIDEO REPORT: Binay braves open forum at UPLB
Vice President Jejomar Binay braves the lion's den as he got grilled at a transparency and governance forum held at the University of Philippines in Los Baños.
Ayee Macaraig reports:

Embattled Vice President Jejomar Binay snubs the Senate but braves an open forum with one of the country's most critical audiences – the University of the Philippines.
The opposition standard-bearer takes the podium at UP Los Baños to talk about transparency – an issue challenging the candidacy of a man at the center of a corruption controversy.
More relaxed than usual, the former Makati mayor trumpets his initiatives in the financial district.
JEJOMAR BINAY, PHILIPPINE VICE PRESIDENT: Ang University of Makati is one school na ang problem of unemployment na-solve namin sa Makati sa pamamagitan ng matching type. We coordinate with the private sector. JC Kung travel agency clerk, isang taon, pwede nang mamasukan. Sa Convergys na mga trainer, isang taon lang nagawa namin, pwede na. Ang mga graduates ng UMak, 90% of them nakakapagtrabaho kaagad.
But the discussion soon heats up, as Binay allows a rare question-and-answer session – ranging from agrarian reform to contractualization.
Activist-students ask Binay why the country's richest local government unit still has informal settlers.
BINAY: Taga-saan ka ba?
LUCKY PATRICK LOPEZ, UPLB STUDENT: Taga-Mandaluyong. Kapitbahay namin ang informal settlers.
BINAY: Ituro mo sa akin nasaan
LOPEZ: Hanapin ninyo sa, sir, di ninyo yata nakikita.
BINAY: Mga 3 or 5% ang informal settlers sa amin sa Makati.
LOPEZ: Eh di mayroon pa rin sir, sabi ninyo wala.
Binay criticizes the Aquino administration's failure to secure a peace agreement with communist rebels and the lack of decentralization in government.
But students take him to task for his own actions.
Binay sat in the Cabinet for 5 years before resigning in June.
YVANN CURTIS ZUNIGA, UPLB STUDENT: I just want to manifest because I'm quite disappointed. Kanina pa ninyo sinasabi the current administration but you are part of the current administration. What are your current action steps?
BINAY: Administration oo nga, pero organizationally, functionally wala akong function doon
Bakit umaangal kayo? Ano bang function? Ang trabaho ko sa administrasyon tungkol sa pabahay eh di yun ang trinabaho ko.
Students ask Binay about the killings of the Lumad and activists...
but the former human rights lawyer again says these are issues beyond his previous tasks.
He asks for a probe and vows to enforce the rule of law if elected.
Political ads and corruption make the exchange all the more intense.
Student: Where do funds for your political ads come from? Is it paid for by the Office of the Vice President:
Binay: I never do that, excuse me. Hinding-hindi po ha, excuse me ha. Pero ho namin iyon. Baka ho ang iba.
Binay takes the heat in stride, even posing for selfies after the event.
It's one of his most open and engaging fora, but students are not satisfied with his answers to lingering corruption questions.
A UP alumnus and a former activist, Vice President Binay says he entertained the questions in the spirit of transparency.
But Binay says he still won't face his accusers at the Senate, for as long as they insist on calling him a thief.
Ayee Macaraig, Rappler, Laguna. – Rappler.com
Who won in the 2016 Philippine elections?
Check out the 2016 official election results through the link below:
Check out the 2016 unofficial election results for the national and local races through the links below
For live updates on the aftermath of the May 9 elections, check out our extensive
2016 Philippine elections
coverage!