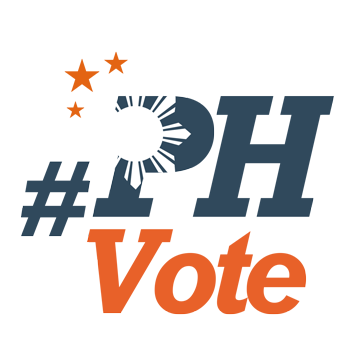 1
Binay: I enjoyed UPLB forum, no offense taken

MANILA, Philippines – "If it didn't happen, it's not UP."
Vice President Jejomar Binay laughed away the roasting he got from University of the Philippines Los Baños (UPLB) students, and netizens' criticism of his answers at the UPLB forum held on Tuesday, September 15.
A day after the event, the opposition leader clarified that he was not offended even if students shot back at him, and challenged his response to hard-hitting questions.
The UP alumnus and former activist said that he already expected the treatment.
"Nag-enjoy ako noon," Binay said in an interview on Wednesday in Parañaque. "Basta ako ay natutuwa dahil nagkaroon ng pagkakataon makabalik sa UPLB. UP na UP talaga ang environment. 'Di naman hostile. Talagang normal na sa UP."
(I enjoyed it. I was glad to get the chance to go back to UPLB. The environment was really typical UP. It's really normal for UP.)
The premier state university is known as a hotbed for activism and critical thinking. True to form, students asked Binay to explain the presence of informal settlers in Makati, corruption allegations against him, and his stand on agrarian reform, labor, political dynasties and human rights violations.
Watch the full video of the Q&A here:
The Vice President said social media influenced the negative opinion of students. A target of memes and jokes online, Binay has often lamented how social media is used to bash politicians and to destroy his family's reputation.
Binay also complained that UPLB students were misinformed prior to the forum that he was going to skip the event, and would not agree to a question-and-answer session.
He showed up, and participated in a freewheeling discussion with the students.
On students' feedback that his speech was just meant to boost his campaign, Binay said: "That's subjective. That's an observation. They are entitled to that."
"But some people were happy. I was surprised because they even lined up to have their picture taken with me," he added.
'Disrespectful student'
While he was a good sport, the former Makati mayor could not help but describe as "disrespectful" agriculture student Lucky Patrick Lopez, who questioned the city's informal settlers relocated to Calauan, Laguna.
Lopez said he was from Mandaluyong, a city near Makati, and could attest to the presence of neighboring informal settlers. He also visited Calauan, and saw houses without roofs.
Binay said on Wednesday: "Three percent lang ang informal settlers sa Makati, sabihin na nga nating halos wala. Lumabas ang kabastusan ng bata pero okay lang. Sabi niya, 'Di naman pala wala eh, may 3% pero kapuna-puna iyon.' Kami noon, matingkad ang informal settlers kasi doon sa may riles ng tren, 2,000 mahigit iyon eh. Ilang taon nang nawala iyon."
(Informal settlers in Makati account for only 3% of the population. Let's say that's almost zero. The student's disrespectful attitude came out but it's okay. He said, 'So it's not nothing but there's 3% and that's notable.' Before, we had a lot of informal settlers near the train tracks. That was over 2,000. They've been gone for a few years now.)
Binay reiterated that Malacañang and the anti-poverty movement Gawad Kalinga commended Makati as a "model" in relocating informal settlers.
He added that the city government built schools, and gave continued support for informal settlers even after they were relocated.
"Sabihin na lang natin para accurate: 'di namin problema ang informal settlers, 'di tulad ng ibang lugar, 18% of the population ay informal settlers. Kaya sabi ko sa nagtatanong taga-Mandaluyong ka pala eh. Dati makikita mo pero ngayon wala na sa lugar na iyon, sa may Poblacion. Ewan ko saan nanggaling 'yun," said Binay.
(Let's just say this to be accurate: informal settlers are not a problem [in Makati], unlike in other areas where they comprise of 18% of the population. So I say to the student: you are from Mandaluyong. You could see that the informal settlers that used to be in that place are no longer there, near Poblacion. I don't know where he got his information.)
The condition of Makati's informal settlers is under investigation as the Senate probes corruption allegations against Binay. In previous hearings, Binay's critics said that the housing and relocation program was overpriced by P1 billion ($23 million).
The Senate was supposed to inspect the relocation site in Calauan but has yet to push through with the plan.
'No issue with Grace declaration in UP'
A day after Binay's controversial UP appearance, Senator Grace Poe is set to declare her presidential bid at the university's Bahay ng Alumni in Quezon City.
Does Binay resent the warm treatment afforded to Poe compared to the beating he got?
"There is academic freedom in UP so there's no such thing as UP being apolitical. UP is really known for academic freedom so she can declare in any place. There's nothing wrong with that," Binay said in Filipino.
A neophyte senator, Poe overtook Binay in June surveys in the wake of investigations into allegations the Vice President earned kickbacks from supposedly overpriced Makati projects.
Binay refused to comment on the senator's impending announcement, saying he did not want to meddle in issues on her legal qualifications for higher office.
"You won't hear anything about her citizenship and residency from me," said the Vice President.
Yet in the past, Binay took a swipe at Poe's citizenship and inexperience. It was also his allies who first raised the issue in public. (READ: Grace Poe abandoned citizenship – Binay)
Now, Binay said he is focusing on his own candidacy, and will only talk about his own credentials.
Asked for a message to the political amateur entering the high stakes presidential race, the quintessential politician just said: "God bless." – Rappler.com
Who won in the 2016 Philippine elections?
Check out the 2016 official election results through the link below:
Check out the 2016 unofficial election results for the national and local races through the links below
For live updates on the aftermath of the May 9 elections, check out our extensive
2016 Philippine elections
coverage!