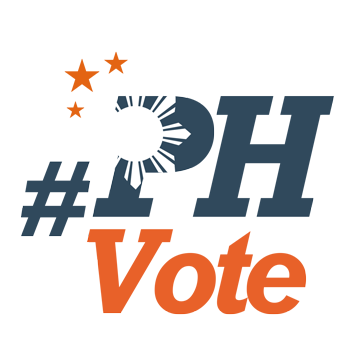 1
Roxas on Poe's 2016 run: 'Thank you, good luck'

MANILA, Philippines – In one afternoon, administration standard-bearer Manuel Roxas II lost the running mate he was trying to woo and gained a new adversary for the 2016 presidential elections: Senator Grace Poe.
But if a statement he released hours after Poe's announcement is any indication, there seems to be no bad blood between the two – at least for now.
"This afternoon, I received a text message from Senator Grace Poe. She thanked me for my patience and understanding in considering her as my running mate. I thanked her and wished her good luck," Roxas said in a statement released to media on Wednesday, September 16.
Early evening Wednesday, Poe finally announced that she was going to run for president, ending months of speculation. The ruling Liberal Party (LP), where Roxas is president-on-leave, had been wooing Poe to be their vice presidential bet.
Poe met with Roxas and President Benigno Aquino III, LP chairman, several times over the past few months. It seems those meetings did nothing to convince the neophyte senator, who led June presidential preference surveys.
Roxas, in contrast, has not been doing as well in surveys, ranking 3rd or 4th the latest ones.
Nothing new?
Roxas' allies – from the LP and the administration – weren't as kind toward Poe.
"Nothing is so new with the platform presented by Sen Poe. It's all motherhood statements, most of them have been done and being done by [President Benigno Aquino III]," Caloocan Representative Edgar Erice told Rappler in a text message.
Palace spokesman Secretary Edwin Lacierda said as much. "All the aspirations that have been enunciated have been implemented or in the process of being implemented," he said of the speech Poe made at the UP Bahay ng Alumni, where she outlined her priorities and promises.
Erice, who is also the LP's vice chairman for political affairs, added: "The real meat is in the details. It's a good poetry but lhow about the prose? Will she agree to a debate with [Roxas] and [Vice President Jejomar Binay] on policy issues she had presented?"
'Neither here or there'
Poe's announcement expands the 2016 elections to a 3-way race. LP's Roxas and Binay of opposition United Nationalist Alliance (UNA) earlier announced their candidacies.
The senatorwas then part of "Team PNoy," the administration coalition, when she topped the 2013 senatorial race.
Speaking on Wednesday, it seemed as though Poe did not want to be labelled as an opposition candidate, praising the gains of the Aquino administration.
But Poe insisted that no group or individual had a "monopoly" of the "Daang Matuwid," the current administration's catchphrase for its transparency, good governance, and anti-corruption platform. Poe had also hoped to get Aquino's support should she vie for a higher national post in 2016.
Erice agreed that a "monopoly" on good governance doesn't exist but said those who believe in it should unite. "Totoo naman 'yun. Kaya naman dapat mag unite ang lahat na naniniwala dito, but she chose her own private road," he said. (That's true. And that's why everyone who believes in Daang Matuwid should be united. But Poe chose her own private road.)
Lacierda drew the line between Poe and the administration even further: "On the statement of Sen. Grace Poe that we do not have a monopoly on Daang Matuwid, what is clear is we're running on the platform of Daang Matuwid or of continuity of the reforms President Aquino has undertaken. They are running on a campaign of Bagong Umaga or change."
"Bagong Umaga" was also the promise of the late Fernando Poe Jr, the senator's father who ran and lost in 2004, in an elections believed to have been rigged by then President Gloria Macapagal Arroyo. – Rappler.com
Who won in the 2016 Philippine elections?
Check out the 2016 official election results through the link below:
Check out the 2016 unofficial election results for the national and local races through the links below
For live updates on the aftermath of the May 9 elections, check out our extensive
2016 Philippine elections
coverage!