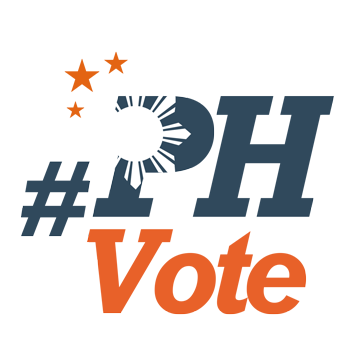 1
New hurdle on election day: Classes in May

MANILA, Philippines – Election watchdogs on Thursday, October 1, urged students to transfer their voters' registration records if they cannot go home to vote on election day on May 9, 2016.
The Samahan para sa Tunay na Eleksyon sa Pilipinas (Step) Coalition said May 9, 2016, after all, "is a school day, for those universities and colleges which have already shifted their academic calendar year."
"If it would not be feasible for students to go home to vote, they may consider transfering their registration record to their current place of residence," Step Coalition said in a statement issued during a roundtable discussion Thursday.
Rona Ann Caritos, executive director of the Legal Network for Truthful Elections (Lente), which is part of the Step Coalition, also pointed out that May 9 is part of final exams week for some students.
"It is unlikely that they will go home to vote," Caritos said in Filipino, as she advised students to transfer their registration records to their current places of residence.
This comes as the Philippines' top universities have already led the academic calendar shifts. These schools have cited the need to align themselves with the academic calendars in other countries, even as the Commission on Higher Education discouraged colleges and universities from implementing these changes.
Finals week
The University of the Philippines, for instance, scheduled its second semester final exams on May 21 to 28, 2016.
In the same year, the Ateneo de Manila University ends its second semester on May 21, instead of the usual October.
The University of Santo Tomas begins its final examinations for graduating students on May 6, and its final examinations for non-graduating students on May 30.
The De La Salle University, for its part, starts its 3rd term on May 4.
During Thursday's roundtable discussion, aside from issuing a reminder to students, Step Coalition also urged the Commission on Elections (Comelec) to consider extending the voters' registration period for the 2016 polls.
Comelec Chairman Andres Bautista, who attended the event, said he is willing to take up this proposal. He, however, said "it's not that simple" and he wants to avoid more delays.
Step Coalition includes Lente, Simbahang Lingkod ng Bayan, and YouthVote Philippines as "champion" groups.
It describes itself as "a multi-stakeholder coalition that aims to ensure anyone eligible to vote gets to do so in the 2016 elections." – Rappler.com
Who won in the 2016 Philippine elections?
Check out the 2016 official election results through the link below:
Check out the 2016 unofficial election results for the national and local races through the links below
For live updates on the aftermath of the May 9 elections, check out our extensive
2016 Philippine elections
coverage!