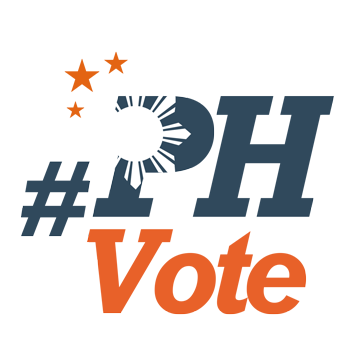 1
Finally, Bin-Go: Binay, Honasan to file candidacy

MANILA, Philippines – After months of searching for a running mate, it's finally a "Bin-Go" for Vice President Jejomar Binay.
The opposition standard-bearer will file his candidacy on Monday, October 12, at 8 am with his vice presidential bet Senator Gregorio "Gringo" Honasan II. The two will file their candidacies at the first hour to symbolize their party name, UNA or "first."
Three separate sources from the Binay and Honasan camps confirmed to Rappler on Sunday, October 11, that the senator agreed to be Binay's running mate, but prefers to make his own announcement at the Commission on Elections office in Manila.
"Yes, Bin-Go na," said an insider who was not authorized to confirm the news.
A reluctant candidate, Honasan finalized his political plans after asking his party, the opposition United Nationalist Alliance (UNA), for time to convince his family to agree to his sudden vice presidential bid. He was only offered the post on Monday, October 5.
The party vice president was forced to become Binay's running mate after Senator Ferdinand "Bongbong" Marcos Jr rejected the offer. Marcos was Binay's first choice but he decided to mount an independent vice presidential campaign instead. (READ: Why the Binay-Marcos tandem fell through)
On Sunday, Binay refused to confirm his tandem with Honasan. "Secret! There will be no excitement if I tell you," he told reporters in Manila.
UNA President and Navotas Representative Tobias "Toby" Tiangco simply said: "Whoever will be with the VP tomorrow is his running mate."
The Binay-Honasan tandem was supposed to be launched in Cebu last Friday but the senator skipped the Visayas-wide party launch.
Honasan, 67, becomes the 6th politician to run for vice president.
He joins independent Senator Francis Escudero, Camarines Sur Representative Leni Robredo of the ruling Liberal Party (LP), and Nacionalista Party senators Antonio Trillanes IV, Alan Peter Cayetano, and Marcos.
Honasan hails from Sorsogon, making him the 4th vice presidential candidate from the Bicol region, along with Escudero, Trillanes and Robredo. (READ: Bicol: A 'cradle' of VP candidates)
Facing multiple corruption complaints, Binay is the last presidential candidate to find a running mate even if he was the first to declare his presidential bid 5 years ago.
Ex-coup plotter now 'a good solider'
Honasan is now on his fourth Senate term, ending in 2019. If he fails to win the vice presidency, he will go back to Senate work.
He was a soldier, coup plotter, and fugitive who reinvented himself as a legislator.
The senator began his government career as a colonel and aide-de-camp of former defense minister Juan Ponce Enrile, and a charismatic leader of the Reform the Armed Forces Movement (RAM) that aimed to eradicate corruption, favoritism, and patronage in the military during the martial law years.
Enrile and Honasan plotted a mutiny against former President Ferdinand Marcos but the foiled plan led to the 1986 EDSA People Power Revolution that ousted the late dictator.
Honasan became known for leading two unsuccessful, bloody coup attempts against former President Corazon Aquino. In contrast, Binay was a loyal Aquino ally who earned the moniker "Rambotito" for wearing army fatigues and lugging an Uzi submachine gun to ward off coup attempts against her.
The Vice President glossed over his previous political differences with Honasan.
"I want my administration to be known as a healing and unifying government," Binay said on Wednesday.
Under the Gloria Macapagal-Arroyo presidency, Honasan was again accused of masterminding the 2003 Oakwood mutiny, and was linked to the 2006 Marine standoff.
As a senator of 17 years, he passed bills and led investigations related to national security, the military, police, the environment, land use, and agrarian reform. In the past Congress, he sponsored the Freedom of Information bill, shepherding its passage in the Senate. (See his profile here.)
Honasan was an independent politician for most of his political career but formally joined UNA last year. He calls himself "a good soldier" who abides by the decision of the party.
Corruption cases
UNA said the Binay-Honasan tandem is "committed to uplifting the lives of the poor, upholding democracy and restoring the dignity of every Filipino."
Besides their shared advocacy, Binay and Honasan have one thing in common: possible lawsuits from corruption allegations.
The Vice President warned that he might be arrested after he files his candidacy. On Friday, his son, Makati Mayor Jejomar Erwin "Junjun" Binay Jr was dismissed over the allegedly overpriced Makati parking building, a case where he is also implicated.
Until now, Honasan kept a low profile since he was accused of involvement in the pork barrel corruption scam. The justice department filed a graft complaint against the senator before the Ombudsman in August for allegedly pocketing P1.75 million ($37,666) in development funds for the poor, supposedly funneled to bogus non-governmental organizations.
A source close to Honasan said that family and friends feared that running with Binay will prompt the Aquino administration to pursue the case against the senator.
Game of chance?
UNA tagged the alliance as the "Bin-Go" tandem, after the famous game of chance.
The name is appropriate as the two join an increasingly tight, crowded and unpredictable electoral contest.
Until June, Binay topped presidential surveys but the corruption controversy brought down his numbers. In the September Pulse Asia survey, he was behind independent Senator Grace Poe and LP standard-bearer Manuel "Mar" Roxas II with 19%.
Honasan's name has yet to be included in polls as his candidacy comes as a surprise.
In 2013, he struggled to get re-elected, finishing last in the senatorial race. He admitted then that a lack of resources hampered his campaign.
Honasan clinched the 12th seat with 13,211,424 votes in a country of 100 million. – Rappler.com
Who won in the 2016 Philippine elections?
Check out the 2016 official election results through the link below:
Check out the 2016 unofficial election results for the national and local races through the links below
For live updates on the aftermath of the May 9 elections, check out our extensive
2016 Philippine elections
coverage!