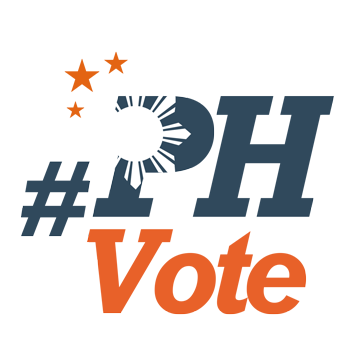 1
Ex-LP ally Ace Durano to lead Poe-Escudero campaign

MANILA, Philippines – Former Liberal Party ally and Cebu 5th District Representative Ace Durano will lead the campaign of presidential aspirant Grace Poe and running mate Francis Escudero.
Poe and Escudero met with the political family and the Durano-led Bakud Party in Cebu on October 1. Durano earlier said he was "satisfied" with the platform of the tandem.
"The most I can say is that, they asked me to help in the campaign and in their slate, and I accepted," Durano told Rappler in a phone interview on Friday, October 16.
While Durano remained mum on his specific role in the nationwide campaign, Poe's spokesman, and Valenzuela Mayor Rex Gatchalian, said the Cebuano congressman would be "playing a key role in the campaign."
The operational details, Gatchalian said, would be revealed next week.
The political clan and their Bakud party have been allies with the Liberal Party since 2013, helping the administration secure its place in the vote-rich province of Cebu.
The 5th district has more than 300,000 voters. All city mayors in the district, except in Liloan, are members of the local party.
Duranos in local races
Durano, who is eligible to run for re-election as congressman, informed his party mates during their first meeting on Friday, October 16, that he would not run, as he accepted Poe's offer.
He told Rappler he sought the party's support for Poe and Escudero.
"It was the first time they found out I'm not running and have accepted the offer, you have to understand they need some time to digest all of this. This is what I can say after the meeting, I can say that all of them were very receptive," Durano said.
This may be short of a done deal, as Durano himself said his father Ramon Durano III, party chairman, and his brother Red, party president, supported his decision to lead Poe's campaign.
In place of Durano, his brother Red, a former representative, will run for congressman. His father will run for re-election as mayor of Danao City, while his younger brother Mix will run for vice mayor.
Conflicting support?
While the family is supporting the tandem of Poe and Escudero in the national elections, their Bakud party is going full force for the re-election of Governor Hilario "Junjun" Davide III and Vice Governor Agnes Almendras Magpale, both LP candidates. The Duranos are related to the Almendras family.
"In fact, before I accepted the offer, I told them (Poe and Escudero) that as far as gubernatiorial and vice gubernatorial [races] are considered, I am committed to Junjun and Agnes. They are fine with that," he said.
Durano said he had informed administration standard-bearer Manuel Roxas II of his "political direction" weeks ago through Representative Carol Lopez. – Rappler.com
Who won in the 2016 Philippine elections?
Check out the 2016 official election results through the link below:
Check out the 2016 unofficial election results for the national and local races through the links below
For live updates on the aftermath of the May 9 elections, check out our extensive
2016 Philippine elections
coverage!