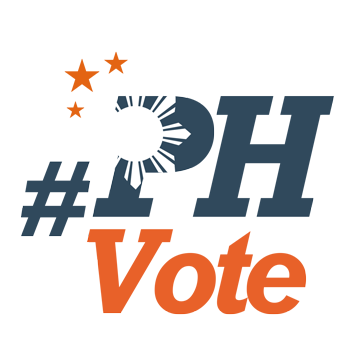 1
Warning: These Comelec errors can cost your vote

MANILA, Philippines – Rappler senior researcher Reynaldo Santos Jr has voted in all Philippine elections – national, local, and barangay – since he registered as a voter in November 2006.
This means his registration as a voter should be active. In other words, he should be eligible to vote for the Philippines' next leaders, including its president, in May 2016.
After all, the Commission on Elections (Comelec) deactivates the registration of voters only in a number of instances. One of these is, if a registered voter failed to vote "in the two successive preceding regular elections," according to the Voters' Registration Act of 1996.
In Santos' case, his registration would have been deactivated if he failed to vote in the both the May 2013 national and local elections, and the October 2013 barangay or village elections.
Imagine Santos' surprise when – upon checking the Comelec's online registration records, called the Precinct Finder – he saw that his registration had been "deactivated."
The Precinct Finder said his registration was "deactivated due to failure to vote in two consecutive regular elections."
Warning his friends in a public Facebook post, Santos said on Monday, October 19, "I strongly advise everyone to check your voter registration via the Comelec website." (READ: How to register for the 2016 elections)
"Mine was deactivated despite me participating in all elections (national, local, and barangay) since 2007. Good thing I discovered this before the October deadline," he added.
Local Comelec 'surprised'
A day after posting this on Facebook, Santos decided to visit his local Comelec office to check his registration status.
Initially, local Comelec officers said his registration was indeed deactivated. They based this information also on the Comelec Precinct Finder.
The journalist, however, insisted that he doesn't need to reactivate his registration, precisely because he voted in the last two elections.
This forced the Comelec officers to check their local records. They found out for themselves that he really voted in 2013, and should be listed as an active voter. They immediately corrected Santos' registration status.
"Nagulat din sila," Santos said. (They were surprised.)
(See Santos' original Facebook post below)
Unfortunately, Santos is not alone, and other Filipinos risk losing their chance to vote because of the Comelec's inaccurate online records.
Other voters also reported errors in the Precinct Finder – supposedly the authoritative source for Filipinos to know if they're eligible to vote.
Sought for comment, Comelec Chairman Andres Bautista on Friday, October 23, referred Rappler to Comelec Spokesman James Jimenez to explain the errors in the Precinct Finder. Jimenez has not replied to our request for an explanation as of posting time.
Rappler asked other voters for feedback on the Precinct Finder.
Most of them said the Precinct Finder is working, but others also pointed out errors.
Didn't vote but registration 'active'
Rappler reporter Bea Cupin said she voted in May 2010, but the Precinct Finder said she has "no record" with the Comelec.
A journalist from another news outlet also experienced Santos' problem. She voted in the last two elections, but the Precinct Finder said her registration has been deactivated.
Another journalist reported the opposite – she didn't vote in the last two elections, but the Precinct Finder said her registration status was "active."
Complaints have also been lodged in the Comelec website's own comments section.
In the Comelec website's comments section, user Edd Tortona wrote: "Ayos din ah. Since naging botante ako, wala akong pinalagpas na botohan. Tapos ngayon deactivated ako kasi two regular elections daw, hindi ako bumoto. Ano nangyari sa biometrics ko before?"
(This is great. Since I became a voter, I haven't missed any chance to vote. Now I am deactivated because they say I didn't vote in two regular elections. What happened to my biometrics before?)
Comelec website user Anthony Benamir also said: "Bakit po wala sa database (ang) registration file ko? Nakarehistro naman na ako at nakaboto last presidential election, at may ID na rin ako." (Why is my registration file not in the database? I am registered, I voted in the last presidential election, and I already have an ID.)
Voters have only until next Saturday, October 31, to register to vote.
"Let us take advantage of the last week of registration," Deputy Presidential Spokesperson Abigail Valte said on Saturday, October 24. (READ: Comelec sets voters' registration till 9 pm)
Some voters, however, might be assuming their registration is "active" even if the Precinct Finder says otherwise. You have a week left to check and make things right, if Comelec records are incorrect.
Have you also experienced problems with the Precinct Finder? Tell us in the comments section below. – Rappler.com
Who won in the 2016 Philippine elections?
Check out the 2016 official election results through the link below:
Check out the 2016 unofficial election results for the national and local races through the links below
For live updates on the aftermath of the May 9 elections, check out our extensive
2016 Philippine elections
coverage!