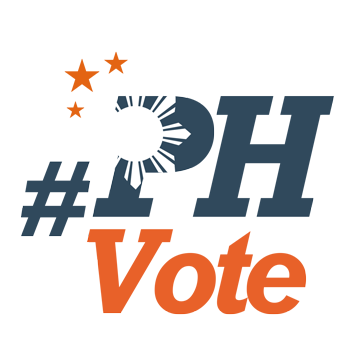 1
Aquino is best Philippine president, says Roxas

MANILA, Philippines – In a long list of Philippine chief executives including his own grandfather, Liberal Party (LP) standard-bearer Manuel Roxas II picked Benigno Aquino III as "the best president in Philippine history."
During a Town Hall forum organized by CNN Philippines recently, Roxas was asked who he thought was "the best president in Philippine history except for your grandfather."
"I would say Noynoy Aquino, undoubtedly," said Roxas on Thursday, December 10, of the man who has endorsed his presidential bid for 2016.
He added: "Undoubtedly, ang tawag sa 'tin ay sick man of Asia, para tayong lumpo, may sakit, hindi tayo nakakasabay sa ating mga kapitbahay na bansa. Ngayon, tawag sa 'tin, Asia's bright star. Malayo nang narating natin. Nagsimula lahat ito sa Daang Matuwid mula nung 2010. It's amazing what we can attain as a people, maglagay ng daang malinis at matuwid na pamunuan."
(We used to be called the sick man of Asia, we were a lame duck, we were sick, we weren't at par with our neighbors. Now we're called Asia's bright star. We've come a long way and this started because of Daang Matuwid in 2010. It's amazing what we can attain as a people, if your leaders follow the straight path.)
Roxas was anointed by Aquino as his preferred successor when he steps down in 2016. He is also president-on-leave of the ruling party, which Aquino chairs. (READ: Aquino as 'minister mentor' under Roxas presidency?)
Aquino and Roxas go a long way. In 2009, Roxas was set to be LP's standard-bearer for the 2010 national elections, he but slid down at the last minute for then Senator Aquino, whose numbers shot up following the death of his mother, democracy icon and former president Cory Aquino.
Instead, Roxas ran for vice president in 2010, but lost to then Makati Mayor Jejomar Binay. Vice President Binay is now seeking the presidency too.
Six years later, it's Roxas' turn to vie for the presidency. His is a campaign that is hinged on the promise of continuity and of "Daang Matuwid (Straight Path)," the administration's tagline for its good governance, transparency, and anti-corruption platform.
'Rigorous debate'
But even if he thinks Aquino is the best Philippine president, Roxas said that he has had arguments with the President.
"The short answer is, yes, there have been times, but most of those disagreements were in speed for direction or timing of the decision," said Roxas, responding to a question from the audience.
Roxas cited the 2012 impeachment of former Chief Justice Renato Corona, who was eventually found guilty of being dishonest in his Statement of Assets, Liabilities, and Net Worth. The impeachment process was launched right before Christmas and ended 5 months later in May.
"There was a discussion and we ended up doing it before Christmas as opposed to January," said Roxas.
Another instance, said Roxas, was with the country's budget.
"There have been vigorous discussions about where to spend the money. The President is very, very clear in making sure that we actually solve problems as supposed to just make up or passing down the road," he added.
Aquino allows "very rigorous debate" and "encourages it to improve the decision making," said Roxas. "But at the end, once there's consensus and once that there is a decision, then we all support it," he said, referring to Aquino's Cabinet and allies.
But there was also an instance wherein Roxas, one of Aquino's closest advisers, was not consulted. Even if he was interior secretary, Roxas was kept out of the loop in a high-stakes police operation targeting top terrorists. (READ: President Aquino and the ghosts of Mamasapano)
5 years a success?
Asked if the last 5 years under Aquino "have been a success," Roxas said yes. "Completely," he added.
"Narating ng bansa natin ang antas sa ekonomya, sa pamumuhay, sa investments in infrastructure, 'tsaka sa services na generations na hindi pa natin nararating," he said. (The country has reached a level of the economy, of standards of living, and of investiments in infrastructure and of social services that we haven't reached in generations.)
Roxas went on to cite increases in the country's capital outlay, from P170 billion in 2010 to over P580 billion in 2015, and wider reach in health care services.
This has been the LP's and Roxas' approach since announcing his candidacy: numbers, statistics, and testimonies as supposed proof that "Daang Matuwid" is effective.
"Daang Matuwid" under a Roxas administration, he said, would follow the same "set of values" but would be applied under a different set of problems.
"So pagdating naman ng 2016, iba naman 'yung mga problema natin, problema of 'yung inclusive growth na tinatawag, problema ng tinatawag nitong mga infrastructure na dapat ng mapabilis ang paggawa," he added.
(When 2016 comes along, our problems would be different. There are problems of inclusive growth, and of badly-needed infrastructure.)
While Aquino has been praised for gains in cleaning up government and for spurring the economy, his critics have pointed out that these economic gains have yet to be felt by the country's poor. Transportation woes are also issues being hurled at him.
Roxas, as the ruling party's standard-bearer who also happened to be transportation chief for over a year, has had to answer these criticisms as well.
Despite the administration's sore points, Aquino continues to enjoy high trust ratings. – Rappler.com
Who won in the 2016 Philippine elections?
Check out the 2016 official election results through the link below:
Check out the 2016 unofficial election results for the national and local races through the links below
For live updates on the aftermath of the May 9 elections, check out our extensive
2016 Philippine elections
coverage!