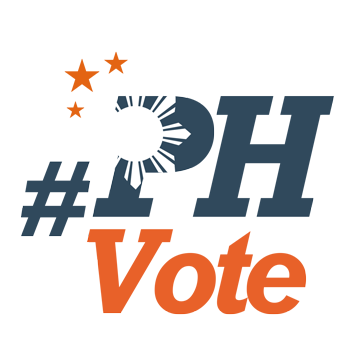 1
Roxas to Duterte: Don't back down from challenges

MANILA, Philippines – "Siguro 'yan na lang ang sinasabi ng isang taong umuurong (Maybe that's what people who back out say)."
Liberal Party standard-bearer Manuel Roxas II had one more thing to say to his friend-turned-political-foe Davao City Mayor Rodrigo Duterte after the local chief executive said he doesn't debate "with a liar and a tail-ender."
It was a potshot at Roxas who has not topped surveys despite being the ruling party's presidential candidate for the May 2016 polls. Roxas placed 3rd, 4th, or was at a virtual tie with other aspirants in a 5-way presidential race.
"Siguro 'yan na lang ang sinasabi ng isang taong umuurong. Siya'y naghamon ng sampalan, sabi ko nandito ako, anong sabi niya? Ayaw. Sabi ko suntukan, ayaw din niya. Naghamon siya na mag-debate, tinanggap ko, ngayon ayaw na naman. Anong tawag doon?" said Roxas in a Sunday, December 20, chance interview with reporters in Baybay City, Leyte, a transcript of which was provided by Roxas' office.
(Maybe that's what people who back out say. He challenged me to a slapping contest, I said I'm just here but what did he say? He didn't want to go through with it. I challenged him to a fist fight, he also backed down. He challenged me to a debate, and I accepted it but now he doesn't want to do it. What do you call that?)
Roxas and Duterte figured in a heated word war that saw the two presidential aspirants throw around "myth" accusations, slap challenges, fist fight dares, and even a gun duel challenge.
Roxas eventually called for an end to the tirades on Wednesday, December 16, saying that the electorate deserved better. He also urged the Davao mayor to "level up" and instead talk about "issues."
The LP bet had the same message for Duterte on Sunday.
"Ang lider ng ating bansa, hindi umuurong sa paghahamon, hinaharap ito. Papaano malalaman ng mga kababayan natin kung ano ang naiisip ng aking katunggali kung hindi naman siya sasabak sa isang debate para malaman talaga. This is not about you or me, Digong. Level up, please," Roxas said, using Duterte's nickname.
(The leader of this country should not back down from a challenge. He should face it. How will our countrymen know how other candidates think when he says no to a debate?)
Debates organized by the Commission on Elections (Comelec) are scheduled to take place in Luzon, Visayas, and Mindanao, during the official campaign period which starts in February. Media organizations also organize their own debates.
Talking to reporters on Sunday, Roxas said that even with the holiday season fast approaching, he could not "allow lies to go unchecked." Roxas was referring to Duterte's allegations that the administration candidate did not graduate from the Wharton School of the University of Pennsylvania.
An earlier check by Rappler confirmed that Roxas has an economics degree from the Ivy League school, and that contrary to Duterte's arguments, Roxas can be called a "Wharton graduate" even if his is an undergraduate degree.
Duterte and Roxas used to be friends but this changed late 2015. The Davao Mayor, who was initially vague about plans to run for president, said Roxas was behind rumors that he had cancer. Roxas denied the allegations.
Last week, Roxas said it was a "myth" that Davao City, which Duterte headed for over two decades, was the safest in the country. The former interior secretary cited data from the Philippine National Police (PNP), which was under his portfolio.
Other political camps criticized the heated exchange between Roxas and Duterte, pointing out that it contributed nothing to political discourse. – Rappler.com
Who won in the 2016 Philippine elections?
Check out the 2016 official election results through the link below:
Check out the 2016 unofficial election results for the national and local races through the links below
For live updates on the aftermath of the May 9 elections, check out our extensive
2016 Philippine elections
coverage!