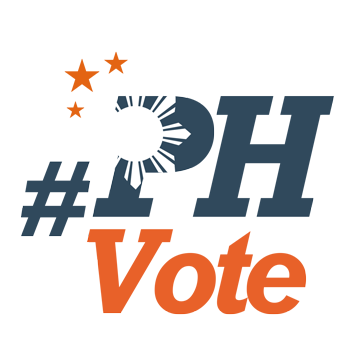 1
Duterte welcomes 2nd disqualification case

DAVAO CITY, Philippines – Mayor Rodrigo Duterte welcomed the filing of a second complaint before the Commission on Elections (Comelec), seeking to have his certificate of candidacy (COC) cancelled.
If Rizalito David's petition against him prospers, then it must be divine intervention, Duterte told reporters on Tuesday, December 22.
"I am happy that he (David) found time to [try to] clear everything. So pagka na-disqualify ako, okay lang, walang problema (so if I get disqualified, I won't have any problem about it), because as I have said, if God wants me to be there I will be there, and if God does not want me there, I will disappear," the presidential bet said.
However, Martin Diño, the party mate whom Duterte substituted for, has a different view on the complaint filed against the standard-bearer of PDP-Laban. It is part of a bigger plan to disqualify the front runners in the presidential race, he said.
Diño flew to Davao City to consult with Duterte about a letter that he received from Comelec Commissioner Rowena Guanzon, asking him to appear at the Comelec.
Diño earlier withrew his candidacy for president after the possibility of the commission declaring him a nuisance candidate was raised. Duterte replaced him immediately, but some quarters are now saying no substitution should have been allowed because one could not substitute for a candidate who had withdrawn.
In a 9-page petition filed on Monday, David urged the poll body to cancel Duterte's COC for being "invalid" and "not seasonably filed," even as the Comelec already accepted the mayor's COC.
David also urged the Comelec to declare Duterte's substitution of Diño as "null and void," saying Diño already withdrew his candidacy before Duterte filed his COC.
Section 19 of Comelec Resolution 9884 states: "An official candidate of a duly registered political party (PP) or coalition who dies, withdraws, or is disqualified for any cause after the filing of COCs may be substituted by a candidate belonging to, and nominated by, the same PP or coalition."
Diño emphasized: "I never filed para maging mayor ng Pasay (for Pasay mayor). I am a barangay captain for 14 years of Barangay San Antonio. I have been a member of PDP-Laban since 1982."
He said the Comelec employee who assisted him when he filed his COC for president in October never told him that there was any error in his COC. – Rappler.com
Who won in the 2016 Philippine elections?
Check out the 2016 official election results through the link below:
Check out the 2016 unofficial election results for the national and local races through the links below
For live updates on the aftermath of the May 9 elections, check out our extensive
2016 Philippine elections
coverage!