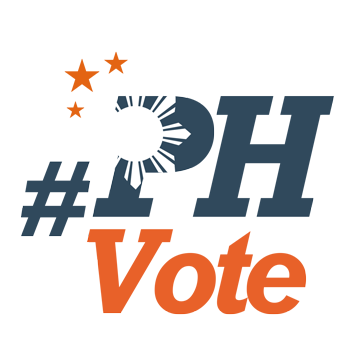 1
Colmenares, Kapunan, Romualdez praised for stand on divorce, same-sex marriage

MANILA, Philippines – Are Filipinos on the road to divorce and marriage equality?
During the #TheLeaderIWant forum on January 21, 2016, Senatorial candidates Representatives Neri Colmenares and Martin Romualdez and lawyer Lorna Kapunan expressed their support for opening the discussion on same sex marriage. (READ: Make marriage annulment easier – senatorial bets)
Colmenares and Kapunan also said they were for easing the process of obtaining an annulment.
This sparked a debate on divorce, same-sex unions, and the sanctity of marriage on Rappler's Facebook post of the story. Many expressed their support for the issues, while others railed against both divorce and same-sex marriage.
Senatorial bets who attended Rappler's #TheLeaderIWant forum discussed their stand on annulment, divorce, and same-sex marriage. #PHVote

Posted by Rappler on Wednesday, 20 January 2016
On same-sex marriage Colmenares: For Kapunan: Let's start the debate. (For for divorce) Romualdez: For #TheLeaderIWant

— JCruz (@joshhcruz) January 20, 2016
Iloilo Mover Russel Mendez tweeted praise for Kapunan's understanding of same-sex marriage. "Kapunan made valid points on domestic union vs same-sex marriage," he said, and described it as "a fresh take on the matter."
Kapunan said it was time to begin discussing the issue and she "will tell you to defend your right to a same-sex marriage," but added that procreation was still a thorny point that would come up in talks.
Kapunan's view point on domestic union vs. same-sex marriage is a frest take on the matter. #PHVote #PHVoteIloilo #TheLeaderIWant

— Russel Jude Mendez (@thatrussel) January 20, 2016
Other netizens also noted that Colmenares authored House Bill 1842 or the Anti-Discrimination Act of 2013, which seeks to eliminate all forms of discrimination on the basis of sexual orientation and gender identity.
Facebook user Crizel Santiago, who praised Romualdez for his conviction, said in a mix of Filipino and English: "Let's be practical now. Times have changed. The problem with other candidates is that they pander to the church just to get its support."
Sanctity of marriage?
Meanwhile, some netizens engaged in a spirited debate over the issues.
One of the more heated exchanges was between Norhassan Ali Usman and several dissenters of divorce and same-sex marriage.
Usman criticized the candidates for forcing other Filipinos to adhere to values they did not necessarily share. Those against the issues, like Franky De Guzman and Jay Lim, said most Filipinos were Catholics, meaning they promoted the value of their marriages.
According to them, one of the main issues Filipinos have with divorce and same-sex marriage is the sanctity of marriage. Many comments against the two issues say they value marriage and family too much to allow divorce and same sex marriage.
Jay Lim commented on Rappler's Facebook post: "Our state laws also value the preservation of marriage bond and not promote its dissolution since the basic structure of the society is the family. If you think marriage is horrible then dont get married since you seem to be enjoying a polygamous life."
For Deligero Cora, there was no reason for people to impose their religious views on others. "You value your marriage all you want but don't force people to do the same because you are happily married while they have failed marriage," he commented.
"Everybody should be given an option," added Jomer R. S. Senir.
Predominantly Catholic
The Philippines is a predominantly Catholic country with at least 80% of the population being followers, based on the 2010 National Statistics Office census.
The Catholic Bishops Conference of the Philippines maintains its stand opposing divorce and same sex marriage.
On same sex marriage, CBCP stressed that "there are absolutely no grounds for considering homosexual unions to be similar or even remotely analogous to God's plan for marriage and the family." (READ: CBCP urges followers to oppose same-sex marriage)
They have also urged voters to reject candidates advocating for divorce, among other issues. – Rappler.com
Who won in the 2016 Philippine elections?
Check out the 2016 official election results through the link below:
Check out the 2016 unofficial election results for the national and local races through the links below
For live updates on the aftermath of the May 9 elections, check out our extensive
2016 Philippine elections
coverage!