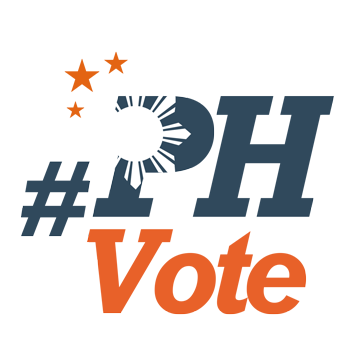 1
Roxas on Duterte: 'Struggling to stay relevant'

MANILA, Philippines – A struggle for relevance.
Liberal Party standard-bearer Manuel Roxas II dismissed rival Davao Mayor Rodrigo Duterte's newest tirades against him anew, calling them a "desperate attempt to regain public attention and political mileage."
"He used to say that I'm very capable, that I'm not corrupt. Now, he says all sorts of lies about me. So which is which, Digong," said Roxas in a release from his camp on Monday, February 1.
Roxas was referring to Duterte's recent statements calling him incompetent, based on his actions in the aftermath of Super Typhoon Yolanda (Haiyan), one of the strongest storms to make landfall. Roxas then was interior secretary, among the key government officials who handled relief operations for Eastern Samar.
Speaking to media, Duterte said Roxas was the "most incompetent Filipino ever to aspire for the presidency."
Duterte's "desperation," said Roxas, was clear. "At first, Duterte said that he did not want to debate with a candidate who is in the fourth place (in the surveys). But now, he is the one in fourth place."
"Of course, he is struggling to stay relevant," added the LP standard-bearer.
Roxas and Duterte are friends-turned-foes in an electoral battle that's gearing up to be one of the fiercest in recent history. The two figured in a word war late last year after Roxas said the mayor's claim that Davao City was the safest in the country was a myth.
Duterte shot back by saying Roxas lied about his Wharton degree. (READ: Wharton: Yes, Roxas is our 'graduate')
The verbal tussle escalated into a a slap challenge, a dare to a gun battle and eventually, a debate dare.
The rift started when Duterte accused Roxas of being behind rumors he had cancer, a claim Roxas denied.
In the news release, Roxas said Duterte "has the character of picking only on lowly people but feels rattled when someone strikes back."
If recent surveys are to be believed, Roxas and Duterte are statistically tied for 3rd in the presidential race. Roxas was once a cellar-dweller, registering only 4 percentage points at his lowest in early presidential preference polls.
The two trail behind Vice President Jejomar Binay and Senator Grace Poe – Roxas with 21 percentage points and Duterte with 20 percentage points. – Rappler.com
Who won in the 2016 Philippine elections?
Check out the 2016 official election results through the link below:
Check out the 2016 unofficial election results for the national and local races through the links below
For live updates on the aftermath of the May 9 elections, check out our extensive
2016 Philippine elections
coverage!

In these changing times, courage and clarity become even more important.
Take discussions to the next level with Rappler PLUS — your platform for deeper insights, closer collaboration, and meaningful action.
Sign up today and access exclusive content, events, and workshops curated especially for those who crave clarity and collaboration in an intelligent, action-oriented community.
As an added bonus, we're also giving a free 1-year Booky Prime membership for the next 200 subscribers.
You can also support Rappler without a PLUS membership. Help us stay free and independent by making a donation: https://www.rappler.com/crowdfunding. Every contribution counts.