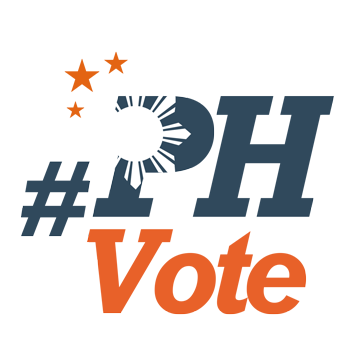 1
Teen pregnancy, drugs are key youth issues in Laguna

LAGUNA, Philippines - Teenage pregnancy and drug addiction.
These are the major issues facing the youth in the province, student leaders from the Laguna State Polytechnic University - Siniloan Campus (LSPU-SC) shared during the #PHVote Challenge: Laguna's #TheLeaderIWant forum on Monday, February 1.
According to Mariz Achoy, LSPU-SC College of Business Management and Accountancy student council president, teenage pregnancy is becoming more prevalent in the province.
"We can't identify the exact cause of the rise in teenage pregnancy...but we need to focus on looking after these young girls," she said in Filipino.
Drug addiction is also becoming a problem, said Claire Cortez, student council vice president.
"This is (a problem) in almost every town here in the province."
Meanwhile, for James Malihan, a staff writer of the university's publication The Baybay Granary, access to education is another important issue in Laguna.
"There are still many young people here, especially those in far-flung areas," Malihan added.
Choosing the right leaders
The forum particularly hoped to empower the youth in the province to exercise their right to vote in the May 2016 elections.
Rappler CEO and executive editor Maria Ressa challenged the participants to become responsible voters by becoming responsible social , local youth sentiment about the elections is polarized.
"I have friends who feel excited to vote and who are trying to influence our peers in voting the leaders they believe in. But then again, there are those who don't want to vote because they feel that there's no option," Achoy said in Filipino.
Others like Malihan athat one of the reasons of apathy among some youth is perhaps is caused by their high standards that they don't necessarily see in some candidates.
"For example, what I want in a leader is someone who knows the concerns of his/her constituents. That leader should be well-immersed in the grassroots so he can reach out to more people," Malihan said in Filipino.
For Achoy, the leader she wants is one who puts the youth's concerns at the forefront.
"I want someone who supports the youth's causes, someone who'll give more young people the opportunity to be educated."
Youth's role in #PHVote 2016
The young panelists believe the youth will play a big role in the upcoming polls.
"As a journalist, I will use my gift to influence more young people (to vote). Even in my social media posts. I know I can influence the youth to take action in May 2016. We dictate our future," Malihan stressed.
Cortez added: "I will encourage my peers to vote right, to vote for the ones they believe in. We should look for leaders with a heart for the Philippines."
On Twitter, participants shared what they learned from the forum.
Don't sell your votes because you are selling your future #PHVoteLaguna #PHVote #TheLeaderIWant

— Chuchaayyy (@Patriceannpm) February 1, 2016
Ibigay ang boto sa tama at wastong leader. #PHVote #PHVoteLaguna #TheLeaderIWant #MovePH #MoveLaguna

— CLaire ♥ (@KengYoww) February 1, 2016
Must: Do not sell your vote!! #PHVote #PHVoteLaguna

— Inot (@rcmrella_) February 1, 2016
"Organize
Understand
Evangelize"

- @maria_ressa #PHVote #PHVoteLaguna #TheLeaderIWant #MovePH #MoveLaguna

— Hannah (͡° ͜ʖ ͡°) (@xxhananana) February 1, 2016
How do we sustain this beyond today? #TheLeaderIWant #PHVote

— J (@JanexAira) February 1, 2016
The #PHVote Challenge forum is part of Rappler's 2016 election coverage campaign #TheLeaderIWant. The program aims to empower the Filipino youth in choosing the next leaders of the country and is held in key cities and provinces across the Philippines. – Rappler.com
Who won in the 2016 Philippine elections?
Check out the 2016 official election results through the link below:
Check out the 2016 unofficial election results for the national and local races through the links below
For live updates on the aftermath of the May 9 elections, check out our extensive
2016 Philippine elections
coverage!