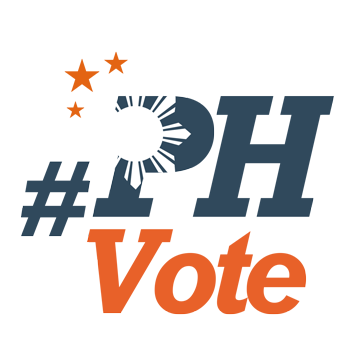 3
Grace Poe regains top spot in presidential poll – Pulse Asia

MANILA, Philippines (4th UPDATE) – With just 3 months to go before the elections, Senator Grace Poe has regained the top spot among presidential contenders, based on the results of the latest survey conducted by Pulse Asia Research, Incorporated released on Saturday, February 6.
The results of Pulse Asia's Pulso ng Bayan Pre-Electoral Survey conducted among 1,800 registered voters from January 24 to 28 showed Poe ahead of her rivals with 30% voter preference.
The other 3 – Vice President Jejomar Binay, administration standard-bearer Manuel "Mar" Roxas II, and Davao City Mayor Rodrigo Duterte shared second place at 23%, 20%, and 20%, respectively.
Pulse Asia president Ronald Holmes said in a statement that among the presidential contenders, only Poe and Binay experienced "marked movements" in their numbers between December 2015 and January 2016.
"Electoral support for Senator Poe becomes more pronounced (+9 percentage points) while that for Vice-President Binay eases (-10 percentage points) during the period December 2015 to January 2016," Holmes said.
PRESIDENTIAL PREFERENCES

Pulse Asia's Ulat ng Bayan

January 24-28, 2016

December 4-11, 2015

September 8-14, 2015

May 30 - June 5, 2015

POE-LLAMANZARES, Mary Grace Natividad "Grace"

30%

21%

26%

30%

BINAY, Jejomar "Jojo"

23%

33%

19%

22%

ROXAS, Manuel II "Mar"

20%

17%

20%

10%

DUTERTE, Rodrigo "Rody"

20%

23%

16%

15%

DEFENSOR-SANTIAGO, Miriam

4%

4%

-

-
"Senator Poe enjoys gains in voter preference in the rest of Luzon (+10 percentage points), the Visayas (+11 percentage points), and Class D (+10 percentage points). As for Vice-President Binay, levels of support for his candidacy decline in the Visayas (-14 percentage points), Mindanao (-16 percentage points), and Class E (-12 percentage points)," he added.

Roxas' numbers are up by 3 percentage points from 17% in December, while Duterte's voter preference dipped by 3 percentage points during the period.
Among geographical locations, Poe and Binay are neck-and-neck in the National Capital Region with 33% and 32, respectively. Poe is the dominant choice in the Balance of Luzon (39%).
Roxas is leading in the Visayas with 32% voter preference, while Duterte is the primary choice for president in Mindanao at 48%.
Only 3% of registered voters are still undecided on their choice for president at the time the survey was conducted, Holmes said.
Escudero still leading
In the vice presidential race, Senator Francis Escudero maintained his lead with 33% voter preference.
Senator Ferdinand "Bongbong" Marcos Jr is second with 23%, while Camarines Sur Representative Leni Robredo and Senator Alan Peter S. Cayetano share third place with 18% and 14%, respectively.
The other vice presidential bets scored single digit numbers: Senator Gregorio Honasan II, 5%; and Senator Antonio Trillanes IV, 4%.
VICE-PRESIDENTIAL PREFERENCES

Pulse Asia's Ulat ng Bayan

January 24-28, 2016

December 4-11, 2015

September 8-14, 2015

ESCUDERO, Francis Joseph "Chiz"

33%

29%

15%

MARCOS, Ferdinand "Bongbong"
23%

23%

9%

ROBREDO, Maria Leonor "Leni"

18%

14%

-

CAYETANO, Alan Peter "Kuya Alan"

14%

18%

2%

HONASAN, Gregorio II "Gringo"

5%

9%

-

TRILLANES, Antonio IV "Sonny"
4%
4%
-
Escudero and Robredo both improved by 4 percentage points in January 2016, compared to December 2015, while Cayetano's and Honasan's numbers dipped by 4 percentage points. There was no change in the voter preference for Marcos and Trillanes.
Pulse Asia said 3% of registered voters do not have a preferred vice presidential candidate at the time of the survey.
The survey fieldwork was conducted among 1,800 registered voters using face-to-face interviews.
Pulse Asia's nationwide survey has a ±2% error margin at the 95% confidence level. Subnational estimates for the geographic areas covered in the survey have the following error margins at 95% confidence level: ± 6% for Metro Manila, ± 3% for the rest of Luzon and ± 5% for each of Visayas and Mindanao.

During the survey period, among the dominant news were the disqualification cases against Poe and Durterte, oral arguments at the Supreme Court on Poe's case, the re-opening of the Senate hearing on the Mamasapano encounter which marked its first year on January 25, 2016, and the conclusion of the Senate blue ribbon subcommittee's probe into corruption allegations against Binay.
Work harder
Poe said in a statement that the latest survey results are "overwhelming and humbling."
"The Filipinos will always be my inspiration to stay the course and work harder, especially now that the official campaign period is about to commence," she said.
Her spokesman, Valenzuela City Mayor Rex Gatchalian, said, "With the data on-hand, we will see to it that we continue to amplify our message that Sen. Poe is still a candidate in the running for the presidency."
"We believe that there are still voters out there who are uncertain about the status of her candidacy, hence it becomes more imperative for us to clarify that matter and as a result gain more ground. In addition to this, the survey results will continue to serve as road map and guide for our campaign," he added.
The Binay camp said that as far as the Vice President is concerned, "the most important survey is on election day."
"As the campaign progresses, the numbers will be fluid but what will be constant for us is the Vice President's direct contact with our people," Binay's spokesman for political affairs lawyer Rico Quicho said in a text message.
"This election is about poverty, hunger and unemployment that persist despite claims of economic growth and the importance of a decisive and experienced president to urgently address these issues," Quicho added. – Rappler.com
Who won in the 2016 Philippine elections?
Check out the 2016 official election results through the link below:
Check out the 2016 unofficial election results for the national and local races through the links below
For live updates on the aftermath of the May 9 elections, check out our extensive
2016 Philippine elections
coverage!