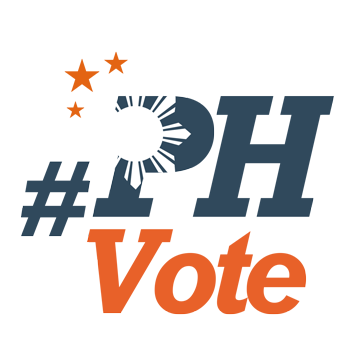 1
Youth on Santiago-Marcos launch: Most competent tandem

MANILA, Philippines – Young people who could not join the crowd at the proclamation rally of presidential candidate Miriam Defensor Santiago and her running mate Ferdinand "Bongbong" Marcos Jr in Batac, Ilocos Norte, took to social media to express their enthusiasm.
The tandem kicked off their campaign from the Marcos family bailiwick. Batac is the birth town of the late dictator Ferdinand Marcos. Marcos Jr was congressman and governor of the province for a long time before he was elected senator.
In 1992, Santiago first ran for president. As a fiesty judge and former immigration boss, Santiago captured the imagination of millions of Filipino youth, who packed auditoriums just to listen to her. She however narrowly lost to former defense secretary Fidel V. Ramos in the polls she claims was rigged. She also lost her second presidential bid in 1998. (READ: Can #Miriam2016 revive her 1992 magic and movement?)
Many young netizens found senators Santiago and Marcos to be the most competent presidential and vice presidential candidates, respectively:
Si Miriam lang talaga ang matino sa tatakbo e. Oh alam nyo na sa Mayo ha. #MIRIAM2016 #MiriamFight #weaREFORMiriam

— LOST BOY ▼ (@mchlmdrg) February 9, 2016
#MiriamFight laban natin lahat to! mag tulungan tayo dahil aangat tayo sa galing ng pilipino, aangat taya kay Miriam Defensor Santiago

— michael celoso (@md7celoso) February 9, 2016
Tulong tulong tayo sa pagpapaangat ng ating bansa sa pamumuno ni Miriam Defensor-Santiago. #Miriam2016 #President pic.twitter.com/oIlC0HDQRn

— Gilbert R. Cuaresma (@gilbertcuaresma) February 8, 2016
Highly Qualified for Vice-president Position Bongbong Marcos #SantiagoMarcos

— KrAmMy (@markangelpena) February 9, 2016
Many young netizens believed the candidates also represent hope.
Let the youth's resounding voice lead you to the presidency, @senmiriam. We are and forever will be for you. #Miriam2016 #MiriamFight

— Jan Michael (@unvrslcnsprcy) February 8, 2016
You want change? I want change. So what are you waiting for, come and support our candidate dis coming election..#Miriam2016 #MiriamFight

— Lei Lardizabal (@Leah_lardizabal) February 9, 2016
The country needs for a real candidate, it's much more than loud rhetoric or leaning on a last name. #Miriam2016 https://t.co/d4d53RZ8ES

— Pau Loreto Lim (@paulolim) February 9, 2016
Beating cancer
Many believed that, despite having to deal with cancer, Santiago will be strong enough to mount a campaign and to run the country if she wins. (WATCH: VLOG: Does Miriam still have 'magic' for 2016 run?)
#BBM2016 #SantiagoMarcos @bongbongmarcos Walang mangyayari. Mahal ka ng Dios @senmiriam https://t.co/m3bTLZq2uq

— richigrace (@ravesdquest) February 9, 2016
#SantiagoMarcos #BBM2016 MDS-BBM Please take care of your health cuz its still a long way to go before election pic.twitter.com/WDkBA15EZB

— Remy Martan (@1948Remy) February 9, 2016
Responding to Santiago's speech that Marcos can take charge should anything happen to her, Twitter user @richigrace said nothing bad would happen to the ailing senator.
#BBM2016 #SantiagoMarcos @bongbongmarcos Walang mangyayari. Mahal ka ng Dios @senmiriam https://t.co/m3bTLZq2uq

— richigrace (@ravesdquest) February 9, 2016
In late 2015, Santiago announced that 90% of her cancer cells had regressed. One of her supporters, who goes by the Twitter name @ConanEinstein, said Santiago as president would be able to "cure the cancer of our country."
She's done curing her own cancer . Now it's time to cure the cancer of our country. #Miriam2016 #MiriamFight

— Sang Ji Kang® (@ConanEinstein) February 9, 2016
Hounded by history
Although the mood online was generally enthusiastic, there were still those who were displeased with Marcos' background. (READ: A Marcos brand of amnesia)
The Campaign against the Return of the Marcoses in Malacañang (Carmma) made it their mission to frustrate Marcos' bid.
Join CARMMA! No to Bongbong Marcos as vice-president #election2016 pic.twitter.com/NeaWrg9z6m

— ChildRehabCenter_PH (@crc_national) February 9, 2016
NO TO BONGBONG! Fruit of the conjugal dictatorship! Ibalik Muna Nila lahat ng pera ng Bayan! https://t.co/de1VH00yGc

— Vicky Garchitorena (@vickygarch) February 9, 2016
May pag-ibig na parang Bongbong Marcos at Marcos dictatorship: di dapat mag-comeback.

— rolando tolentino (@rolandtolentino) February 9, 2016
The biggest criticism against Marcos is his response to issues surrounding his father's dictatorship. In 2015, he defended his father's actions during martial law. He maintains there is no need for apologies, citing the achievements of the late dictator including infrastructure projects.
The former president's legacy was mired in widespread violations of human rights.
Carrma, a coalition of martial law victims, vowed they would "hound" Marcos during his sorties to inform the new voting generation of the Martial Law atrocities, and ensure he would not campaign without having to face his past. – Bea Orante/Rappler.com
Who won in the 2016 Philippine elections?
Check out the 2016 official election results through the link below:
Check out the 2016 unofficial election results for the national and local races through the links below
For live updates on the aftermath of the May 9 elections, check out our extensive
2016 Philippine elections
coverage!

In these changing times, courage and clarity become even more important.
Take discussions to the next level with Rappler PLUS — your platform for deeper insights, closer collaboration, and meaningful action.
Sign up today and access exclusive content, events, and workshops curated especially for those who crave clarity and collaboration in an intelligent, action-oriented community.
As a bonus, we're also giving a free 1-year Booky Prime membership for the next 200 subscribers.
You can also support Rappler without a PLUS membership. Help us stay free and independent by making a donation: https://www.rappler.com/crowdfunding. Every contribution counts.