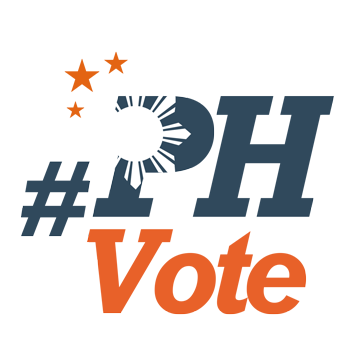 2
In Bicol, Aquino steps up campaign for Roxas-Robredo

CAMARINES SUR, Philippines – He's every inch their chief campaigner now.
President Benigno Aquino III on Friday, February 12, wore a yellow shirt bearing the Roxas-Robredo names as he led events to court votes for his party coalition that's running in the May 2016 races.
Aquino III and several of his Cabinet members attended the Liberal Party (LP)-led "Daang Matuwid" coalition's campaign sortie in Iriga City, the second-to-the-last stop in its week-long kick-off for its 2016 campaign.
Aquino, speaking to residents at a jam-packed Iriga gymnasium, praised LP standard-bearer Manuel Roxas II and running mate Camarines Sur 3rd district Representative Leni Robredo while hitting political opponents.
Repeating an earlier pitch he made during the coalition's launch in Roxas City this week, Aquino said that what others promise, his anointed candidates have already done. "Babalik pa ba tayo sa dati (Will we go back to the past)?" said Aquino in selling the candidates who can supposedly continue the supposed reforms of his administration.
Among those who joined the President were Budget Secretary Florencio Abad, Transportation Secretary Joseph Emilio Abaya, Interior Secretary Mel Sarmiento, Health Secretary Janet Garin, Social Welfare Secretary Dinky Soliman, Public Works Secretary Babes Singson, Presidential Peace Adviser Ging Deles, and Energy Secretary Monsada.
Like Aquino, almost all of them wore yellow shirts with the words "Roxas-Robredo" stitched on the right sleeve.
Abad, Abaya, Sarmiento and Garin are all members of the ruling party – Abad was once its president, Abaya is its acting president, Sarmiento was its secretary-general. Garin was a member of the LP when she was a legislator.

The President earlier attended the inauguration of the widened Pili Diversion Road, perhaps to signal that work came before politics. Aquino did the same when he attended the proclamation rallies for Roxas and Robredo in Capiz and Iloilo, attending the inauguration of new infrastructure projects before campaigning for his chosen bets. (WATCH: In Capiz and Iloilo, Roxas, Robredo hit the ground running)
Aquino described Roxas as a silent worker. Roxas was once Aquino's transportation chief and later, interior secretary. He drew parallels between himself and Roxas, who he said was the target of unfair attacks.
He also warned against bets who see the vice presidency as a mere stepping stone for the presidency, adding that it's Robredo who has the skill and sincerity for the second-highest post in the land.
Aquino has long promised to campaign hard for both Roxas and Robredo, who have yet to dominate 2016 preference polls. The latest surveys put Roxas at either 2nd or 3rd while Robredo is at 3rd.
Camarines Sur is a vote-rich province, with over a million registered voters for the 2016 elections. But it is not exactly a stronghold of Roxas. When he ran for vice president in 2010, Roxas won over eventual winner Vice President Jejomar Binay by just over 40,000 votes. (READ: Leni Robredo's appeal to Bicolanos: Support Roxas)
In Naga City, Roxas won over Binay by 40,000 votes but in Iriga City, Binay edged out Roxas by some 8,000 votes. – Rappler.com
Who won in the 2016 Philippine elections?
Check out the 2016 official election results through the link below:
Check out the 2016 unofficial election results for the national and local races through the links below
For live updates on the aftermath of the May 9 elections, check out our extensive
2016 Philippine elections
coverage!

In these changing times, courage and clarity become even more important.
Take discussions to the next level with Rappler PLUS — your platform for deeper insights, closer collaboration, and meaningful action.
Sign up today and access exclusive content, events, and workshops curated especially for those who crave clarity and collaboration in an intelligent, action-oriented community.
As a bonus, we're also giving a free 1-year Booky Prime membership for the next 200 subscribers.
You can also support Rappler without a PLUS membership. Help us stay free and independent by making a donation: https://www.rappler.com/crowdfunding. Every contribution counts.