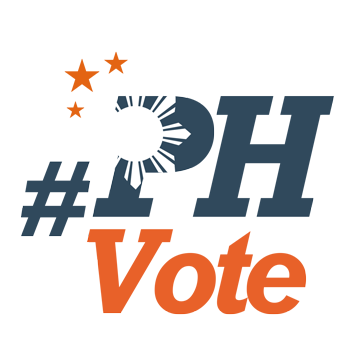 1
Duterte-Miriam love fest blooms at presidential debate

MANILA, Philippines – Presidential candidates Rodrigo Duterte and Miriam Santiago seemed to be hand-holding more than fighting during the first round of the presidential debate in Cagayan de Oro City on Sunday, February 21.
Duterte began the love fest with his very first sentence in his opening statement.
"It's good that Ma'am Miriam is here because she is one of the two only qualified to run this country," he said.
The two were the second pair up for a confrontation during the first round of the debate, which was organized by GMA-7 and the Philippine Daily Inquirer.
Santiago was first asked by the hosts about her fitness to run for president given her health condition. After Santiago answered, Duterte was asked to give his reaction.
But instead of rebutting Santiago, Duterte came to her defense.
"I will not debate with Ma'am Miriam. She's telling you the truth. I do not see Miriam passing away in the next 20 years," he said to cheers from members of the audience.
After Duterte, Santiago was given 30 seconds to respond to Duterte.
But because the Mindanaoan presidential bet did not dispute Santiago's statement, she only elaborated on her determination to spend the rest of her years in public service.
Everyone thought she would leave it at that, except she ended her speech with a tirade against corrupt officials that made an exception of one politician.
"Graft and corruption is endemic and everybody speaks out but nobody has done much except Mayor Rody Duterte," she said to cheers.
This is not the first time Santiago has come to Duterte's aid. Faced with accusations of involvement in death squads, Santiago had said they would remain accusations without strong evidence.
There is mutual admiration between them. Duterte, on the campaign trail, has called Santiago "brilliant." – Rappler.com
Editors' picks per round
Who won in the 2016 Philippine elections?
Check out the 2016 official election results through the link below:
Check out the 2016 unofficial election results for the national and local races through the links below
For live updates on the aftermath of the May 9 elections, check out our extensive
2016 Philippine elections
coverage!

We keep you informed because you matter
We tell you the stories that matter. We ask, we probe, we explain.
But as we strive to do all this and speak truth to power, we face constant threats to our independence.
Help us make a difference through free and fearless journalism. With your help, you enable us to keep providing you with our brand of compelling and investigative work.
Joining Rappler PLUS allows us to build communities of action with you. PLUS members will receive our editorial newsletters and industry reports, get to join exclusive online conversations with our award-winning journalists, and be part of our monthly events.
Make your move now. Join Rappler PLUS.