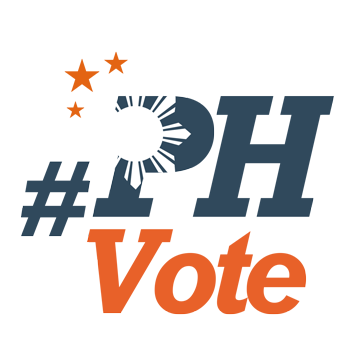 1
Who's winning in Duterte-Roxas word war?

MANILA, Philippines – Davao Mayor Rodrigo Duterte has been consistent in his attacks against the standard-bearer of the administration, Manuel "Mar" Roxas II, singling him out for government's alleged failure to fix traffic, manage disasters or address concerns on other basic services.
Just recently, Duterte again dared Roxas to explain where the billions in post-Super Typhoon Yolanda rehabilitation funds went.
"I ignore him and I continue to ignore him," Roxas told reporters on March 4. The previous day, he dismissed the Davao mayor as one who did not deserve Roxas' time. "Hay naku, wala akong panahon para sa aking number one fan (I don't have time for my number one fan)."

Duterte's messaging on government weaknesses – sometimes at Roxas' expense – has done wonders for the presidential candidate from Mindanao who's running a national campaign for the first time. (READ: Duterte, Poe, Binay, Roxas and a dead heat race)
In the Laylo Research Strategies survey from February 24-March 1, conducted among 3,000 respondents nationwide, Duterte overtook Grace Poe as the top choice of Class ABC, putting him in a tie with her and Jejomar Binay for the lead.
Roxas and Duterte are both weak – compared to Poe and Binay – in Southern Luzon and the NCR, based on the same Laylo survey. In Pulse Asia's February survey, in fact, the two candidates are tied at 2nd place, although Duterte managed to gain a few points in Metro Manila, traditionally an opposition bailiwick.
Duterte's one-liners and quick punches against Roxas are nothing new.
"More than half of Mayor Duterte's 'platform' consists of attacking Sec Mar. I suppose he wants to make up for his virtually nonexistent governance agenda by drawing attention through 'critiques' of Mar, who he obviously thinks is the strongest candidate," Roxas' spokesperson Ibarra Gutierrez told Rappler in a text message.
"We used to respond comprehensively to the Mayor's tirades, but the past few weeks his statements have degenerated into repetition and incoherence. These days, I'm sometimes tempted to just say 'Please refer to previous answer,'" added Gutierrez.
But even if they're at odds, there's at least one thing that binds the two together: their presidential poll numbers, in a race that's proving to be tighter as time progresses.
If there's anyone who has apparently gained from this word war, it's been Duterte.
The latest Pulse Asia survey shows Roxas and Duterte tied for 2nd with 21 percent.
According to Pulse Asia, Duterte was among the biggest gainers in the National Capital Region (NCR), going up 7 percentage points from 16% to 23%. The Laylo poll, however, only saw a 1 percentage point increase in NCR.
Metro Manila is the most populous region in the country, home to over 6.2 million registered voters in the 2016 elections. Metro Manila also happens to be an opposition bailiwick, and where Roxas fares the worst in presidential preference polls.
The Pulse Asia survey saw Roxas' preference numbers in the Philippine mega city stuck at 11%, while the Laylo survey pegs it at 12%.
These are numbers that could partly explain Duterte and his camp's relentless attacks on Roxas and his allies. "Sounds like a poor strategy, if ever," quipped Gutierrez.
Roxas is set to visit the Davao region on Tuesday, March 8, for a series of sorties. It's the same region where a lot of LP allies have reportedly jumped ship to support Duterte. (READ: Campaign trail: Where candidates are, March 7-13) – Rappler.com
Who won in the 2016 Philippine elections?
Check out the 2016 official election results through the link below:
Check out the 2016 unofficial election results for the national and local races through the links below
For live updates on the aftermath of the May 9 elections, check out our extensive
2016 Philippine elections
coverage!