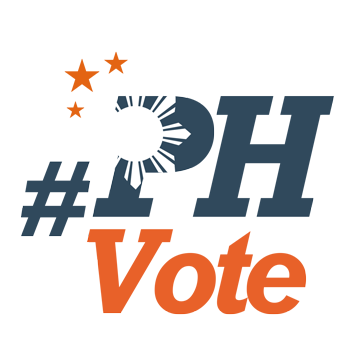 1
Duterte to supporters: Be civil, intelligent, decent, compassionate

MANILA, Philippines (UPDATED) – The camp of Davao City Mayor Rodrigo Duterte on Sunday, March 13, urged his supporters to "take the moral high ground when engaging in any kind of discourse," amid the death threats they have been making on social media.
Duterte's supporters have been bullying and harassing a student of the University of the Philippines (UP) Los Baños who asked the mayor a question during a forum on Friday, March 11.
The student had said, "Sir, sana pakisagot lang po ng diretso kasi nagtatanong po kami ng diretso dito para po makauwi na kayo." (Sir, I hope you will answer my question directly. I am asking it in a straightforward manner so you may be able to go already.)
Duterte supporters who assumed the student was being rude to their candidate searched for the boy's name and other private information. They then created various Facebook pages to attack him, going as far as saying that he should die.
Rappler reported this to Facebook, which eventually took down the post early Monday, March 14.
He wasn't the first to be attacked. Duterte supporters initially targeted another student they mistakenly assumed asked the question after watching a Rappler video report. When that student called our attention to the video that left room for misinterpretation, Rappler apologized and re-edited the video.
"In light of the issue involving some students of the University of the Philippines Los Baños, we enjoin all of you to be responsible citizens and exercise civility, intelligence, decency, and compassion when engaged in any discourse," Duterte's camp said in their statement.
"Let us be reminded that we are here together because of our collective desperation for the country to break away from discontent, poverty, corruption, criminality, and proliferation of drugs. These are the reasons why we have aspired for real change."
Duterte's camp added that while they "deeply appreciate the hearty and oftentimes intense expression of support and love" for the mayor, his supporters should keep in mind that "the battle is not against our fellow Filipinos."
"Lest we forget, we have signed up to join Duterte in his battle, a battle against the systemic oppression by the government of its people," they said.
Facebook policy states that users are not allowed to "bully, intimidate, or harass any user." Users also cannot post content that is considered "hate speech, threatening, or pornographic; incites violence; or contains nudity or graphic or gratuitous violence."
Making such threats could also be considered election-related offenses, punishable by a minimum of one year imprisonment under election law and the Philippine penal code. – Rappler.com
Who won in the 2016 Philippine elections?
Check out the 2016 official election results through the link below:
Check out the 2016 unofficial election results for the national and local races through the links below
For live updates on the aftermath of the May 9 elections, check out our extensive
2016 Philippine elections
coverage!