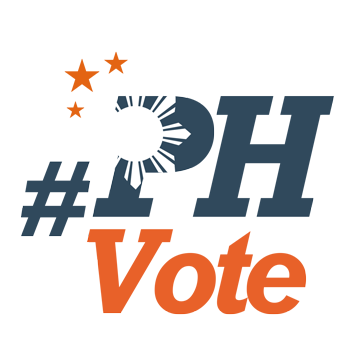 1
Binay, Duterte want hero's burial for Marcos

MANILA, Philippines – (UPDATED) Vice President Jejomar Binay and Davao City Mayor Rodrigo Duterte on Sunday, March 20, said they favor a hero's burial for the late dictator Ferdinand Marcos.
Binay and Duterte bared their stance in the "yes or no" portion of the presidential debate organized by the Commission on Elections (Comelec) and hosted by TV5 in Cebu City.
Based on the format of the debate, TV5 news chief Luchi Cruz Valdes asked the candidates to raise their hands if they favor a hero's burial for Marcos in the Libingan ng mga Bayani (Heroes' Cemetery).
Rules prohibit candidates from explaining their answer.
Only Binay and Duterte raised their hands.
Duterte said he wanted to explain his answer, but Valdes stopped him from doing so. He clarified that he will explain his answer after the debate.
Binay reportedly once considered Ferdinand Marcos Jr, a leading vice-presidential candidate, to be his running mate. Meanwhile, many of Duterte's supporters have pushed for a Duterte-Marcos tandem.
Duterte: Marcos 'was a great president'
On the other hand, during Sunday's debate, Senator Grace Poe and former interior secretary Manuel Roxas II opposed the hero's burial for Marcos.
Duterte earlier said he will allow Marcos' burial in the Libingan ng mga Bayani "because he was a great president and he was a hero."
In an ambush interview after the debate, Duterte also said Marcos' burial would allow the nation to "heal."
"You know, you have to unite this country…Alam mo, all Ilocanos, hero nila si Marcos (You know, all Ilocanos see Marcos as their hero) and they want the president buried there. For as long as that issue hangs it will remain a divisive factor in our society," he said.
In September 2014, Binay said Marcos "should be buried with military honors" in his hometown of Batac, Ilocos Norte, the Philippine Daily Inquirer reported.
Roxas has opposed a hero's burial for Marcos.
Roxas' ally, President Benigno Aquino III, is the son of Benigno Aquino Jr. The elder Aquino was assassinated under Marcos.
In February this year, according to the Inquirer, Poe said Marcos "should be given a proper burial already, wherever that may be."
The proposed hero's burial for Marcos has become a heated topic in this year's elections.
The elections come 30 years after the EDSA People Power Revolution that toppled Marcos on February 25, 1986. At the same time, Marcos Jr is now one of the leading contenders for the vice-presidency.
The younger Marcos' critics, including professors from the Ateneo de Manila University, have opposed a hero's burial for the late dictator. – Rappler.com
Who won in the 2016 Philippine elections?
Check out the 2016 official election results through the link below:
Check out the 2016 unofficial election results for the national and local races through the links below
For live updates on the aftermath of the May 9 elections, check out our extensive
2016 Philippine elections
coverage!