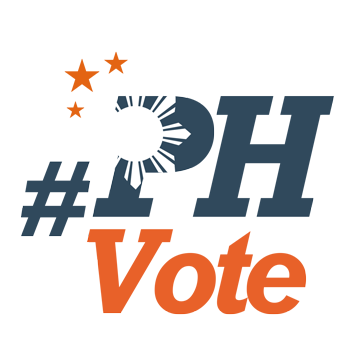 2
Grace Poe: Erap's anointed one
MANILA, Philippines – For months, former president and now Manila Mayor Joseph Estrada has remained coy about his presidential candidate of choice. He ends all speculation about this on the evening of Monday, March 28, when he formally endorses his goddaughter, Senator Grace Poe.
Camille Elemia reports:

CAMILLE ELEMIA, REPORTING: After months of speculation, former president Joseph Estrada endorses his goddaughter, Grace Poe, as his presidential bet over his friend and political ally Vice President Jejomar Binay.
But Estrada's love for Poe did not extend to her running mate, Francis Escudero. The mayor instead endorses Bongbong Marcos for vice president.
They say save the best for last. That's what Estrada did on Monday, as he formally endorsed Poe in his proclamation rally.
It took Estrada months to formally endorse a presidential candidate. Poe herself acknowledges it must have been a difficult decision for Estrada. After all, he is also friends with Binay – Poe's closest rival.
JOSEPH ESTRADA, FORMER PRESIDENT: Ang aking at marahil magiging kandidato 'nyo rin bilang pangulo ay isang mabuti at mapapagkatiwalaang tao. Tulad ng kanyang ama, siya'y mahal ko rin at bahagi ng aking buhay.
My presidential candidate – and most probably yours, too – is a good and trustworthy person. Like her father, I love her and she is a huge part of my life.
CAMILLE ELEMIA, REPORTING: Estrada and the late action hero Fernando Poe Jr or FPJ were best friends. Estrada says FPJ never left his side in all his personal and political battles.
JOSEPH ESTRADA, FORMER PRESIDENT: Hindi ako iniwanan niyan. Paano ko iiwanan 'to, anak ng hari at reyna ng pelikulang Pilipino? Mga kasama, mga kaibigan, palakpakan natin ang aking inaanak at susunod na pangulo ng Pilipinas, walang ibang kundi si Grace Poe.
Her father never left my side, so why would I leave her, the daughter of the king and queen of Philippine movies? My friends, let's give a warm round of applause for my godchild – the next president of the Philippines, none other than Grace Poe.
CAMILLE ELEMIA, REPORTING: All smiles, Poe accepts her godfather's endorsement. She even teases him onstage.
GRACE POE, PRESIDENTIAL CANDIDATE: Ninong, kaya mo ba ako inendorso dahil natatakot kang multuhin ng Papa ko? Kasi 'yan ang lagi mong sinasabi sa akin.
My dear godfather, are you endorsing me because you're afraid that Papa's ghost will haunt you? Because that's what you keep on telling me.
CAMILLE ELEMIA, REPORTING: Estrada says he endorses Poe because she has the intelligence and integrity needed for a president.
Asked if he talked to Binay before making an announcement, Estrada says:
JOSEPH ESTRADA, FORMER PRESIDENT: Bad news yun, eh bakit ko sasabihin yon? Wala tayong magagawa dahil sa 'yun ang kabig ng puso ko, ng dibdib ko, ng isipan ko. Tutal, naman pareho naman kaming matagal na sa serbisyo.
It's bad news, so why would I say it? We can't do anything because endorsing Grace is what my heart and mind says. Anyway, [Binay] and I have been in public service for so long.
CAMILLE ELEMIA, REPORTING: Instead of Poe's running mate Escudero, Estrada chooses Bongbong Marcos as his vice president.
He insists the decision was nothing political. Back in 2010, Escudero endorsed Benigno Aquino III in 2010 instead of Estrada.
Estrada says his decision is all about gratitude. He recounts how Imelda Marcos supposedly helped Manila during the Marcos administration.
JOSEPH ESTRADA, FORMER PRESIDENT: Well out of gratitude also to the first lady who was a Metro Manila governor before... Dito sa Manila wala sya nagawa baka sa Bicol, di naman nya sakop ang Manila.
Here in Manila, [Escudero] wasn't able to do anything – maybe in Bicol, but it's not within Manila's jurisdiction.
CAMILLE ELEMIA, REPORTING: While Poe secured Estrada's endorsement, some of the family members are supporting administration standard-bearer Mar Roxas. But for Estrada, this is a non-issue because he calls the shots.
JOSEPH ESTRADA, FORMER PRESIDENT: Independent kami pero kung tatanungin mo ko, di maaaring di ako masunod. Of course, I call the shots. How can I be a leader of millions of Filipinos, becoming the President, if I cannot be a leader of my family?
We are independent. But if you ask me, it's impossible for them not to follow me.
CAMILLE ELEMIA, REPORTING: It remains unclear how Estrada could help Poe's candidacy, especially now that the presidential race is getting closer by the day.
He also has his own battles to fight, as he faces strong opponents in the mayoral race of the nation's capital.
Camille Elemia, Rappler, Manila. – Rappler.com
Who won in the 2016 Philippine elections?
Check out the 2016 official election results through the link below:
Check out the 2016 unofficial election results for the national and local races through the links below
For live updates on the aftermath of the May 9 elections, check out our extensive
2016 Philippine elections
coverage!