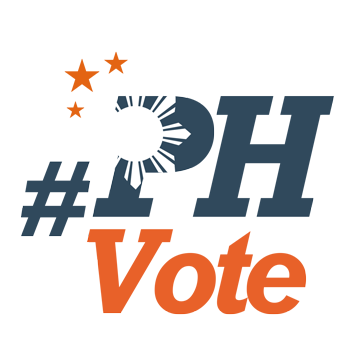 1
Bukidnon governor Jose Zubiri Jr endorses Duterte

MANILA, Philippines – Bukidnon Governor Jose Zubiri Jr officially endorsed Rodrigo Duterte as his choice for president of the Philippines during his province's festivities on Friday, April 1.
The patriarch of the influential Zubiri clan stood beside Duterte as he faced thousands of supporters in Malaybalay, Bukidnon, during the province's Kaamulan Festival. He joined the massive crowd, pumping his fist and shouting Duterte's name.
"This is the mandate of the people of Bukidnon," said Zubiri.
The governor had apparently conducted his own informal survey among 85% of local leaders in the province. He said 68% of the roughly 5,200 leaders want Duterte for president.
But local media reported that most of these local leaders support the vice-presidential candidacy of Liberal Party bet Leni Robredo, not the candidacy of Duterte's running mate, Senator Alan Peter Cayetano.
"I already told Digong that I do not belong to any national political party, and Robredo is the choice of my people," Zubiri was quoted by local media as saying.
Zubiri, himself not a member of any national political party, said he is supporting Duterte because he shares the Mindanaoan candidate's advocacy for a federalist form of government in the Philippines. (READ: Will federalism address PH woes? Pros and cons of making the shift)
Photos of the rally show banners proclaiming Bukidnon province's support for federalism, which Duterte has called the "centerpiece" of his presidential campaign.
Zubiri knows the challenge ahead of Duterte, faced with opponents backed by robust political machinery and more resources.
"We are supporting him despite the fact that he doesn't have the machinery or funds – unlike the other candidates…Sariling sikap itong amin (We are helping ourselves here)," he said.
Zubiri's endorsement of Duterte does not come as a surprise. He had already expressed his support for the Davao City mayor, even before the latter finalized his presidential bid.
"Any Mindanao political leader who will campaign against Duterte in his area will face a revolt and upheaval from his own people because they see Duterte as their hope of getting the attention of the national government for the first time," Zubiri was quoted as saying in June 2015.
Cayetano did not join Duterte in Bukidnon, opting to campaign in Albay. With over 760,000 registered voters, Bukidnon is the second most vote-rich province in Northern Mindanao (Region 10), after Misamis Oriental.
Duterte is overwhelmingly the candidate of choice in Mindanao. In the latest March 15-20, 2016 Pulse Asia survey, 43% of respondents said they would vote for him.
However, this number is 3 percentage points lower than in the previous survey of the poll body. – Rappler.com
Who won in the 2016 Philippine elections?
Check out the 2016 official election results through the link below:
Check out the 2016 unofficial election results for the national and local races through the links below
For live updates on the aftermath of the May 9 elections, check out our extensive
2016 Philippine elections
coverage!

We keep you informed because you matter
We tell you the stories that matter. We ask, we probe, we explain.
But as we strive to do all this and speak truth to power, we face constant threats to our independence.
Help us make a difference through free and fearless journalism. With your help, you enable us to keep providing you with our brand of compelling and investigative work.
Joining Rappler PLUS allows us to build communities of action with you. PLUS members will receive our editorial newsletters and industry reports, get to join exclusive online conversations with our award-winning journalists, and be part of our monthly events.
Make your move now. Join Rappler PLUS.