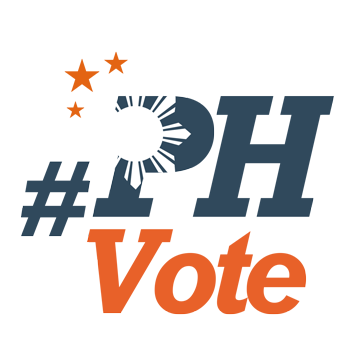 2
Dipolog bishop to cops, soldiers: Don't take sides in polls

DIPOLOG, Philippines – Dipolog Bishop Severo Caermare urged the police and military not to take sides in the May elections, reminding them that the Filipino people pay for their salaries.
In a pastoral letter on Sunday, April 3, Caermare said that the Philippine National Police and the Armed Forces of the Philippines should instead be "instruments of peaceful and orderly elections."
In the 2013 midterm polls, there had been allegations that cops and soldiers in Zamboanga del Norte protected administration bets but harassed opposition candidates and supporters.
"Let us not use what had happened in the past as the measure of what will happen in the coming elections. But let us always be vigilant and watchful," Caermare told Rappler in an interview.
At a signing of a covenant for "safe, accurate, and fair elections" organized by the Dipolog City Police Office last April 1, opposition mayoral candidate Francis Olvis had refused to affix his signature and walked out after the police chief, Superintendent Lito Andaya, stopped him from delivering a speech.
"We have sad experiences in the past elections. I was just going to ask the police and the military if they can guarantee that they will not be partisan this time, but Andaya did not let me, so it's useless and hypocritical to sign that peace covenant," Olvis said.
Andaya later said he refused to let Olvis speak onstage because he did not want to provoke animosity among the candidates.
"Political candidates are here to sign the covenant, not to deliver speeches," Andaya said.
Asked if he can assure that the police will not be partisan, the Dipolog police chief answered: "Of course! If you read the covenant, 'yan po ang nandyan, and I signed that covenant."
(Of course! If you read the covenant, that's what's written there, and I signed that covenant.)

Plea to Comelec, candidates

In his pastoral letter, Caermare also appealed to the Commission on Elections (Comelec) and the candidates to ensure clean elections.
"Rather than tempt the people with money, lies, and pretensions, or coerce them by guns and goons, present concrete and workable programs to improve the lives of your constituents," the bishop said, addressing candidates.
The Comelec, he added, should "let the election laws and the automated machines work for the people."
Caermare also urged the public not to sell their votes, saying that voters must help officials eradicate problems such as poverty, corruption, extrajudicial killings, and environmental destruction. – Rappler.com
Who won in the 2016 Philippine elections?
Check out the 2016 official election results through the link below:
Check out the 2016 unofficial election results for the national and local races through the links below
For live updates on the aftermath of the May 9 elections, check out our extensive
2016 Philippine elections
coverage!