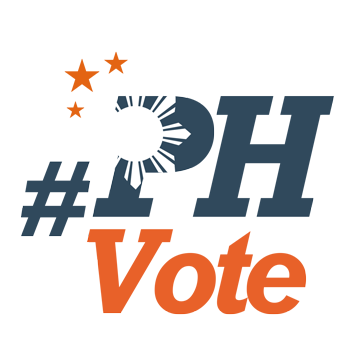 1
Binay: 'I will send Duterte to jail'

ZAMBOANGA DEL NORTE, Philippines – If elected president, Vice President Jejomar Binay promised to put behind bars presidential rival Rodrigo Duterte for his alleged involvement in extrajudicial killings in Davao City.
Binay told reporters in Dipolog City that he will create an independent commission to investigate Duterte for the alleged summary executions and other human rights violations of the Davao Death Squad (DDS).
"Kung ako ang maging presidente, ipakukulong ko ang mamamatay-bata at pumapapatay ng mga mahihirap....Sisiguraduhin ko na paparusahan ang Davao Death Squad kasama na si Duterte na ilang beses nang umaming siya ang Davao Death Squad," he said.
(If I become president, I will put behind bars child-killers and those who kill the poor....I will make sure that the Davao Death Squad is punished, along with Duterte, who had admitted several times that he is the Davao Death Squad.)
BInay's appeal for voters not to support "child killers and those who kill the poor" has become a regular fixture of his campaign speeches and interviews since last week, as he stepped up his attack against the Davao mayor, the new poll front-runner. (READ: Binay-Honasan tandem powers up vs Duterte)
"Sa mahabang panahon, napakaraming murder cases (sa Davao)...at inamin mismo ni Duterte na siya ng Davao Death Squad," Binay said. "Pumapatay sila nang walang pakundangan at walang prosesong sinusunod. Mai-tsismis ka lang at sila'y naniniwala, papatayin ka na."
(For such a long time, there had been so many murder cases [in Davao]...and Duterte himself admitted that he is the Davao Death Squad. They kill without respect for due process. Just based on mere rumors and they believe them, you will be killed.)
When asked, Binay said his planned independent commission would be different from the truth commission that President Benigno Aquino III had created at the start of his administration, which was struck down as unconstitutional by the Supreme Court.
Binay said his proposed body would be different since Duterte had already "admitted" to the murders and other violations of human rights. (READ: Am I the death squad? True)
The Vice President explained he will create the independent commission because he would like Duterte to defend himself.
Duterte had denied any involvement in extrajudicial killings in his city. He had also modified his primary campaign promise, saying he would "suppress" – not end – crime in 3 to 6 months of his presidency, after his rivals questioned how he could possibly do this.
'I will dominate Mindanao'
Despite the overwhelming support for Duterte in Mindanao, where the Davao mayor obtained over 50% voter preference in the latest ABS-CBN poll, Binay remained confident that he would again win in his rival's bailiwick.
"I won in Mindanao in the past elections, and I will still dominate in Mindanao today," Binay said.
In 2010, Aquino overwhelmingly won in Zamboanga del Norte, which has more than 600,000 voters, but his running mate, Manuel "Mar" Roxas II lost to Binay who was supported by the Alliance of Parties for Progress (APP) under the Jalosjos family and former governor Rolando Yebes.
This time, the APP is supporting presidential candidate Grace Poe.
Meanwhile, some Liberal Party members – the dominant political party in the province – are reportedly sending feelers to Duterte's camp as Roxas continues to lag in the surveys. Roxas is currently statistically tied with Binay in third place. – Rappler.com
Who won in the 2016 Philippine elections?
Check out the 2016 official election results through the link below:
Check out the 2016 unofficial election results for the national and local races through the links below
For live updates on the aftermath of the May 9 elections, check out our extensive
2016 Philippine elections
coverage!