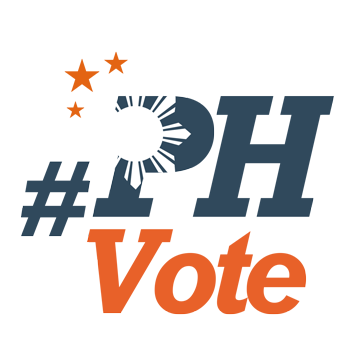 1
Escudero condemns Duterte for rape joke, but defends Jalosjos

CAGAYAN DE ORO CITY, Philippines – Vice presidential candidate Francis Escudero on Friday, April 22, joined the chorus of politicians who have criticized presidential bet Rodrigo Duterte for his rape joke.
Escudero said in a press conference here that there are things that should not be made into jokes, rape among them.
"I am saddened by what he said. I have a daughter, I was hurt by his statement," Escudero said.
When asked, however, about his alliance with former Zamboanga del Norte Representative Romeo Jalosjos, who served time for raping a minor, Escudero said the two cases were not the same.
Jalosjos was sentenced to lifetime imprisonment by the Supreme Court in 2002 for raping an 11-year old girl in 1996. Reelected as congressman even while in prison, he was pardoned by President Gloria Macapagal Arroyo.
He now heads the Alliance of Parties for Progress, while his clan remains highly influential across the 3 provinces in Zamboanga Peninsula and the 3 key cities of Pagadian, Dapitan, and Dipolog.
'Jalosjos case was different'
Jalosjos was at Escudero's announcement of his vice presidential bid at Club Filipino in San Juan City on September 17, 2015.
"The support of Jalosjos' party in Zamboanga del Norte is [a] separate [matter]. Besides, he served his sentence and repented," Escudero said.
The candidate said Jalosjos also never repeated his offense and is actually remorseful over what he did.
"Perhaps, that is the difference," Escudero said. "Jalosjos went through a tribulation, remorseful, and actually paid for his mistakes."
Escudero even said that Jalosjos "served" his full sentence and "was not pardoned."
His claim is inaccurate. Jalosjos had served only 11 of his 132-year sentence when Arroyo pardoned him.
Promises to Mindanao
Meanwhile, Escudero promised to set aside P1 trillion annually for Mindanao's infrastructure requirements.
He said that his experience in budget deliberation makes him confident that the huge amount can be sourced.
Among the priority projects in Mindanao that Escudero and his standard-bearer Grace Poe promised is the construction of the Mindanao railways system, power generation, and agriculture development. – Rappler.com
Who won in the 2016 Philippine elections?
Check out the 2016 official election results through the link below:
Check out the 2016 unofficial election results for the national and local races through the links below
For live updates on the aftermath of the May 9 elections, check out our extensive
2016 Philippine elections
coverage!