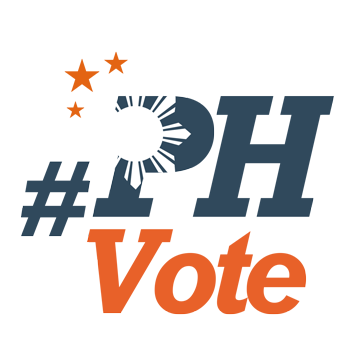 1
Comelec scraps mall voting for May 9 polls

MANILA, Philippines (3rd UPDATE) – The Commission on Elections (Comelec) on Wednesday, April 27, said it has scrapped the proposal to hold voting in malls for the May 9 polls.
In a news conference on Wednesday, Comelec Chairman Andres Bautista said the poll body voted 4-3 to junk mall voting.
Bautista said the plan was scrapped because the law requires the transfer of precincts 45 days before elections.
"You can see that we sought and we obtained the approval of the en banc, and made sure that we complied with all the requirements like subjecting the proposed transfers to public hearings attached to the said approval. Despite all these, I regret to say that 3 members of the commission changed their mind last night," Bautista said on Wednesday.
He said Comelec Commissioners Christian Lim, Arthur Lim, and Luie Guia changed their vote on mall voting from positive to negative.
Comelec Commissioner Rowena Guanzon used to be the lone dissenter from Bautista's mall voting proposal.
Guanzon earlier explained that the Omnibus Election Code prohibits the transfer of polling places "within 45 days before a regular election."
Christian Lim agreed with Guanzon.
PPCRV once worried, too
Eventually, the Parish Pastoral Council for Responsible Voting (PPCRV) echoed Lim and Guanzon's concerns.
PPCRV head Henrietta De Villa said on Saturday, April 23: "Kasi ang pagkakaalam ko, kahit hindi ako abogado e, pagkakaalam ko na you cannot do that 45 days prior to elections. Na-address ba 'yon? Nalipat na ba? O meron na bang resolution na lipatin 'yung mga polling precincts concerned?"
(Has that been done? Because as far as I know, even if I'm not a lawyer, as far as I know, you cannot do that 45 days prior to elections. Has that been addressed? Have these been transferred? Or is there already a resolution to move the polling precincts concerned?)
De Villa said the Comelec should address legal issues on mall voting, or else the poll body could face another court case.
"E ang napeperwisyo, hindi lang ang Comelec kundi ang electoral process – 'yung paniwala natin sa proseso ng eleksyon," De Villa said. (What's affected is not only the Comelec but also the electoral process – our faith in the electoral process.)
After announcing that the Comelec has scrapped mall voting, Bautista apologized to voters who wanted to vote in malls. He also said sorry to mall partners "who extended their help to Comelec" as their concrete way to improve the elections.
He said voters who had been advised to vote in malls, will have to vote in the precincts where they used to vote. "Pasensya na po sa abala," he said. (Sorry for the inconvenience.)
Bautista said: "In closing, we can say that we have done our best and we will still keep doing so to make things better. Let me paraphrase AL Williams when he said, 'All you can do is all you can do. Hopefully all we can do is enough." – Rappler.com
Who won in the 2016 Philippine elections?
Check out the 2016 official election results through the link below:
Check out the 2016 unofficial election results for the national and local races through the links below
For live updates on the aftermath of the May 9 elections, check out our extensive
2016 Philippine elections
coverage!