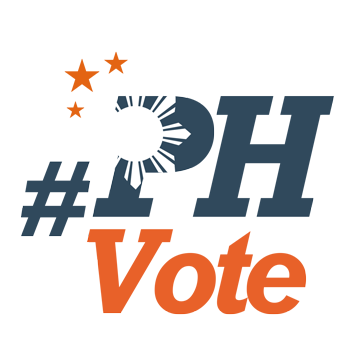 4
Duterte at miting de avance: It will be one Filipino nation

MANILA, Philippines – Rodrigo Duterte, Mindanao's favorite presidential bet, called for national unity during his last campaign rally held at Rizal Park on Saturday, May 7.
After saying he decided to run in order to shine light on the Mindanao problem, he called on Moro separatists not to give up on a peaceful resolution to the conflict.
"You know, you cannot build a country by killing people so we must be a peaceful nation. Ngayon, marami tayong problema sa Mindanao…Sa mga kapatid kong mga Moro, it will be one nation only, one Filipino nation," he said in front of a mammoth crowd.
(You know, you cannot build a country by killing people, so we must be a peaceful nation. Now, we have many problems in Mindanao. My Moro brothers and sisters, it will be one nation only, one Filipino nation.)
His administration would strive to correct the "historical injustice" against the Moro people who he said have never fully tasted progress in Mindanao.

Duterte said he would try to broker peace among the fighting factions.
"I'll talk to the MNLF about peace. I'll talk to Nur Misuari about peace…Just give me time to reach a compromise. It will be one nation only," he promised.
The Davao City mayor once again demonstrated his crowd-drawing power as hundreds of thousands of supporters descended upon the iconic park. Manila police put the size of the crowd at 300,000 at around 6 pm. An hour after, hosts of the event said the crowd had already reached 550,000.
The large audience hung on Duterte's every word, collectively laughing at his jokes, whether they be about his low grades in school or his search for beautiful women in the crowd. They cheered the loudest when he went on his curse-laden tirades against government corruption and ineptitude.
He had some words to say about President Benigno Aquino III who has recently called a Duterte presidency a threat to democracy.
"How dare you? Corruption at dictatorship? Talaga, kung magplano ka ng kudeta kasama mo si Trillanes (Really, if you plan a coup d'etat with Trillanes), I will declare a revolutionary government," said Duterte.
'Roxas, Aquino promoting hatred'
He slammed Aquino and administration bet Manuel Roxas II for their last-minute call for an "alliance" with other presidential candidates in order to prevent a Duterte victory.
The mayor called it a last-ditch attempt to keep the Liberal Party in power after a tight presidential race.
"Itong si Roxas pati si Presidente, they are promoting hatred and division in the people as if sila na lang 'yung partido that is all that matters in this world. Sabi ko, I will not die if I do not become the president. Pero itong mga ito, see how they are trying to promote divisiveness in this country. Mabuti na lang itong si Poe," he said.
(Roxas and the President, they are promoting hatred and division in the people as if only their party matters in this world. I said, I will not die if I do not become president. But these guys, see how they are trying to promote divisiveness in this country. Poe is better.)

Senator Grace Poe and Vice President Jejomar Binay have rejected Aquino's call for one of them to withdraw so that the chances of another candidate winning against Duterte would increase.
The embattled presidential race front-runner also used his miting de avance speech to answer allegations thrown at him.
"I am not a communist. I may become the first Left-leaning president but I am Left off-center, I am socialist," he said.
He also denied having plans to become a dictator, adding that he would only establish a revolutionary government if there would be a coup attempt against him.
"Sabi nila mag martial law, mag gawa si Duterte ng revolutionary government. I won't do it. Sabi ko lang, 'pag kayo diyan mag mutiny-mutiny, talagang mag revolutionary government ako. If you destroy government, I have to protect it," he said.
(They say I will declare martial law, that Duterte will form a revolutionary government. I won't do it. I said, if you hold a mutiny, I will really form a revolutionary government. If you destroy government, I have to protect it.)
As for extrajudicial killings, while he would like nothing better than to kill drug lords and rapists, he said: "Now, there are laws, and I intend to enforce it. You want due process, presumption of innocence, by all means, I will give it to you. But I will never allow you to destroy the children or my country. Nakapusta ang buhay ko (My life is at stake)."
'You just watch me'
Duterte wrapped up his speech by promising to fix government despite his "ordinariness."
"I do not have the extra qualifications to be a leader. What I have is an ordinary leadership. If I can lead this nation to, maybe not greatness, but I would like to promise you a comfortable life," he said.
After promising a "clean government," he said that for the first few years of his presidency he would focus on programs "for the people" instead of big infrastructure projects like megadams.

He reiterated his 3 priority sectors: education, agriculture, and health.
Seemingly through sheer political will and a "text message" to all government employees to stop all funny business, he promised the country would see results in weeks.
"You just watch me. I am not asking you for years, that ain't good enough. I'm not asking you for months. I will start right there when I assume. In weeks, everybody behaves," he said to a cheering crowd.
Duterte bade farewell to the rally-goers, saying he was still expected at a simultaneous event in Davao City.
Before his speech, his running mate Alan Peter Cayetano asked Duterte supporters to continue campaigning and converting other voters.
"Pwede bang hilain niyo ang mga hindi pa naniniwala? Huwag kayo makipag-suntukan, bilhan niyo po sila ng softdrinks. Bilhan niyo ng kakainin. 'Pag sinampal kayo sa kaliwa, ibigay ninyo 'yung kanan para ipakita ang pagmamahal ng isang Duterte," he said to the crowd's approval.
(Can you convince those who still don't believe in Duterte? Don't pick a fight, just buy them softdrinks or food. If they slap your left cheek, offer the right cheek to show them the love of a Duterte [supporter].)
WATCH: Duterte supporters picking up trash after Luneta miting de avance. #PHVoteDuterte #PHVote pic.twitter.com/JxgVTosNbe

— Pia Ranada (@piaranada) May 7, 2016
The speeches of Cayetano and Duterte were preceded by performances by supportive artists like Freddie Aguilar, Aiza Seguerra, Cesar Montano, RJ Jacinto, Mocha Girls, and the band South Border.
The miting de avance was hosted by musicians Jimmy Bondoc and Njel de Mesa.
As the stage emptied and the last of the blue and red confetti settled on surfaces, some Duterte supporters could be seen picking up trash, as they had been asked to do by the hosts as a "favor" to the presidential bet.
The miting de avance may have been Duterte's last night in Metro Manila as a presidential candidate. Will he return as the next Philippine president? We'll know in a matter of days. – Rappler.com
Who won in the 2016 Philippine elections?
Check out the 2016 official election results through the link below:
Check out the 2016 unofficial election results for the national and local races through the links below
For live updates on the aftermath of the May 9 elections, check out our extensive
2016 Philippine elections
coverage!