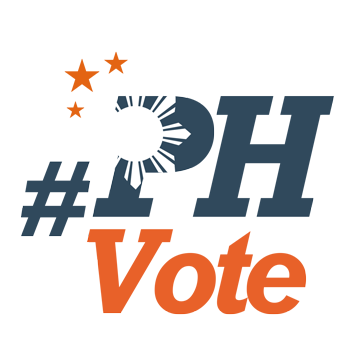 5
World media zero in on Philippine polls, liken Duterte to Trump

MANILA, Philippines – With Filipinos on the verge of casting their ballots for the presidential elections, various media from around the world have zeroed in on the candidates for the country's top post.
The focus of most, as expected, has been on the front-runner Rodrigo Duterte – the Davao City mayor who leads surveys by 11 percentage points from his closest rival, Senator Grace Poe.
International news describe Duterte as "downright alarming", "misogynistic", "mercurial", and repeatedly compare him to Donald Trump.
The Wall Street Journal said "many observers regard the mercurial Mr. Duterte as a risky bet," but said the mayor has gained momentum "despite a series of gaffes, including jokes about rape and threats to break ties with the U.S."
The LA Times called the "tough-talking and foul-mouthed" candidate's comments on women "nothing short of shocking", while his victory "could cause some heartburn in Washington," said the South China Morning Post.

World reports consistently emphasize several of his past statements: Duterte's "joke" about how he should've been allowed to rape an Australian missionary first before she was gang-raped and killed; his vow to kill the criminals and toss their bodies in Manila Bay; and his plan to jet-ski to one of the disputed Chinese-made islands to plant a Philippine flag.
This, while his rivals have been described only by a few phrases: Poe the political neophyte, Mar Roxas the endorsed candidate of the administration, and the controversy-plagued Vice President Jejomar Binay.
Senator Miriam Defensor Santiago, who has been ranking at 2% voter's preference, was merely mentioned for the sake of inclusion in most reports – if at all.
Roxas backing
Of the foreign media who provided more analysis or opinion on the polls, all agreed Roxas was the most capable of running the country, given his extensive experience in national politics.
But none of the reports believed he would win the elections come Monday, May 9.
BBC described Roxas as "a decent and capable politician… nonetheless a quintessential establishment figure," a common portrayal of the former interior secretary who is backed by President Benigno Aquino III.

TIME said it canvassed analysts, and found that "all believe Roxas, Aquino's pick, would do a decent job, but he is not a natural politician and has failed to click with voters."
But it was The Economist that openly expressed its disapproval of Duterte's popularity, and voiced its support for Roxas or Poe.
Since Roxas is a "hopeless campaigner" though, it said the best option would be Poe, calling the race as one between "the foundling and the beast," leaving voters with "a ghastly choice between vapidity and vigilantism."
The newspaper said while Poe's "CV is thin and her campaign lamentably vacuous," she is a better choice than the "downright alarming" Duterte.
"What should Filipinos do? This newspaper's view is that the dull but diligent Mr Roxas would make the best next president. But if on May 9th he obviously has no chance of winning, then they should swing behind Ms Poe," it wrote.
"Better the novice foundling, surely, than the beast of Davao."
Like Trump
Foreign media also drew comparisons between Duterte and the US presidential front-runner Donald Trump.
The Washington Post said "it's easy" to see the similarities.
"They are both self-professed political outsiders with a penchant for tough talk and shocking turns of phrase. Both have made misogynistic comments. And both are very – and somewhat unexpectedly – popular," it said.
The Bangkok Post said it "looks almost inevitable now" that Duterte would win. "Brash and openly scathing of the political establishment on the campaign trail… he has been likened to Donald Trump," it said.

The LA Times even quoted Lynn T. White III, an emeritus professor of politics and international affairs at Princeton University who wrote a 2014 book on Philippine politics. Talking about Duterte, he said, "This guy makes Trump look like an angel."
But Duterte does not necessarily like the comparison, as pointed out by The Guardian. "Many have compared his demagogic rise to that of Donald Trump, although Duterte says Trump is a bigot," it said.
International news organizations were also in agreement when it comes to what crucial issues need to be addressed by the next president. They praised the economic growth achieved by the Philippines under the leadership of Aquino – but emphasized the need not just to maintain the momentum but also to ensure the wealth trickles down to the poor.
Aside from the economy, it also specified the Philippines' conflict with China as a top concern.
The New York Times pointed out that the intensity of the comparisons and the fanaticism have affected much-needed discussions on the nation's issues.
"The talk of scandals, allegations and ferocious social media posts has overshadowed the challenges facing the country. Despite strong economic growth and resurgent foreign investment, the Philippines still has high levels of poverty and unemployment, crumbling infrastructure, and a raging war in the southern part of the country against insurgents and kidnap-for-ransom gangs," it said.
Appeal
Like Trump, foreign media agree Duterte's appeal to voters all boil down to one main thing: his representation of change.
"Duterte is popular because many see him as an outsider who can end years of the same types of politicians, and also use quick fixes to deal with the Southeast Asian nation's problems," said the Guardian.
The LA Times concluded that "Duterte's appeal comes in part from the fact that his ideology doesn't fit in a neat box."

"He's against legalizing divorce, for example, but has said he would consider supporting same-sex marriage. Although many women find his comments offensive, he championed the adoption of a wide-ranging women's rights ordinance in Davao," it said.
The BBC agrees, quoting Joshua Kurlantzick, a fellow for Southeast Asia at the Council on Foreign Relations, who described Duterte as "the ultimate wildcard". Duterte "is an outsider in the cozy world of Manila political families," it said.
Foreign media also pointed out that it is this anti-establishment sentiment that has also propelled Senator Ferdinand "Bongbong" Marcos Jr's vice presidential bid – a popular candidate and the son of the late dictator Ferdinand Marcos, who was ousted by a People Power Revolution in 1986.
The results of a Duterte presidency, however, would be highly unpredictable, they said.
The Bangkok Post said "much will depend on how much Mr Duterte delegates and to whom," while the BBC said it is hard to say what woud happen if both Duterte and Marcos win the polls.

"If the polls are correct, Mr Duterte and Mr Marcos could end up running this country. No one is sure how they will do it, nor in what state they will leave this country's fragile democracy when they are finished," the BBC said.
"But after holding out so much promise when it was born 30 years ago, that democracy has delivered little of substance to most Filipinos, and they cannot be expected to care too much if it is put at risk." – Rappler.com
Who won in the 2016 Philippine elections?
Check out the 2016 official election results through the link below:
Check out the 2016 unofficial election results for the national and local races through the links below
For live updates on the aftermath of the May 9 elections, check out our extensive
2016 Philippine elections
coverage!

In these changing times, courage and clarity become even more important.
Take discussions to the next level with Rappler PLUS — your platform for deeper insights, closer collaboration, and meaningful action.
Sign up today and access exclusive content, events, and workshops curated especially for those who crave clarity and collaboration in an intelligent, action-oriented community.
As an added bonus, we're also giving a free 1-year Booky Prime membership for the next 200 subscribers.
You can also support Rappler without a PLUS membership. Help us stay free and independent by making a donation: https://www.rappler.com/crowdfunding. Every contribution counts.