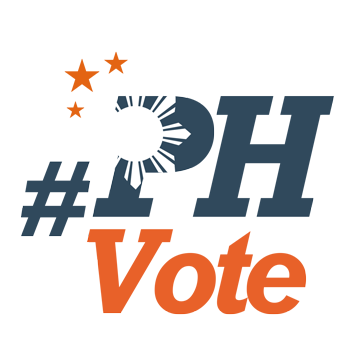 3
Robredo vs Marcos: The long and winding road to the vice presidency

MANILA, Philippines – On Wednesday, May 25, both houses of Congress will hold a joint session to officially canvass votes for the two highest positions in the land.
For the presidential race, it's just a formality. The whole nation, including skeptics, have accepted that Davao City Mayor Rodrigo Duterte will be the 16th Philippine president with his 6-million lead over second placer Manuel "Mar" Roxas II in the unofficial, partial count.

The vice presidential race is a different story. Although the partial and unofficial tally names Liberal Party bet Leni Robredo as the presumptive winner, Senator Ferdinand "Bongbong" Marcos Jr strongly contests it.

Robredo is ahead by at least 200,000 votes in the unofficial canvass. But Marcos' camp firmly believes its candidate will win in the official canvass based on its own count of at least 100 local certificates of canvass (COC) that supposedly pushes him over 100,000 votes ahead of the administration candidate.

It has been a tight battle. No one wishes to concede; both camps have claimed victory. Only Congress' official canvass can provide an ending to this political cliffhanger. (READ: Robredo camp: Marcos win mathematically improbable and Bongbong Marcos: 'I have won')

Prelude

Marcos was the first to insinuate cheating in the elections in the final days leading to the May 9 elections, when survey results of various polling firms showed him in a statistical tie with Robredo in the vice presidential race.

At his miting de avance on May 5, Marcos said only cheating will make him lose in the elections and that his supporters should closely guard their votes. He had also alleged manipulation of the survey results to condition the minds of voters that Robredo's preference ratings were surging.

This narrative progressed until the results started to come in, particularly before daybreak May 10, when Robredo snatched the lead in the tight vice presidential race. Marcos then accused the ruling LP of cheating.

Marcos and his legal team have since hurled allegations of cheating against the Robredo camp.

Numbers game
There was an unusual trend in the erosion of Marcos' lead over Robredo and the sudden surge in her votes, asserted Abakada party-list Representative Jonathan dela Cruz, Marcos' campaign advisor.
"While the country is sleeping, we have seen a steep degree of his lead from one million to now trailing by 500 votes," he said right after the LP bet grabbed the lead on May 10. (READ: VP race: Marcos camp insinuates cheating as Robredo grabs lead)
The camp even insinuated a digital dagdag-bawas (point shaving) when GMA7 and CNN Philippines coincidentally erred in reporting a 30,000-decrease in the number of votes of Senator Francis Escudero and at the same time, an increase in Robredo's votes by the same amount.
Robredo described these cheating allegations as unfair. She said both camps should await the results the official canvass.

Several mathematicians weighed in on the statistical trends of the votes for vice president. (READ: From mudslinging to math-slaying: 'Experts' clash on VP race result)
Marcos supporters David Yap and Antonio Contreras argued that the equation of the trendline of the results, when plotted, shows an almost perfect line that is too good to be true.

Other statisticians such as Jan Carlo Punongbayan, however, said that instead of a linear interpretation, the growth rates of the votes must be looked into.

Rappler, analyzing data from the Commission on Elections (Comelec)-GMA server, debunked the Marcos camp's cheating allegation. (READ: Election data quash Marcos' cheating pattern claim)
Based on its interpretation, Marcos' surge in votes took place during the initial influx of the transmission. This caused his votes to rise from 1.79 million to 4.78 million from 6:30 pm to 6:40 pm of May 9. Such surge in transmitted votes was also observed in the 2010 and 2013 polls when the country began its shift to the automated elections system.
The data also revealed that votes from Robredo's strongholds came in later.
"Even as of 3 am of May 10, when Robredo finally overtook Marcos in the count, these regions still had a significant number of untransmitted votes. Only 88% of precincts from Bicol had transmitted at the time, while Western Visayas' transmission rate was only at 87.28%," the Rappler report said.
Hash code issue

But what fueled public discourse the most is the hash code issue.
Marcos' legal team suspected that the rise of Robredo's lead might have been caused by the introduction of the new script into the Transparency Server, as reflected in the altered hash codes.
Lawyer Francesca Huang of Marcos' legal team said on May 11 that after the script was introduced at 7:30 pm, the senator's lead over Robredo shrank from about a million to just a few hundred thousand votes.
The Comelec, for its part, admitted that the script in the Transparency Server was modified but it was just to "cosmetically" change the candidates' names appearing with a "?" instead of an "ñ."
Even former Comelec chief Sixto Brillantes Jr, a seasoned election lawyer who is Marcos' legal consultant for the official canvassing, said that the hash code was a "minor issue."
But Marcos' representatives maintained their position and even filed two formal complaints before the Comelec. They want their own IT experts to audit the servers and a criminal case filed against Smartmatic officials.
Election lawyer Emil Marañon III, former chief of staff of Brillantes at the Comelec, said that the Marcos camp should just get a copy of printed election returns from the voting precincts and countercheck them with election results posted in the Comelec website.
"If there is discrepancy in the numbers, that is your proof of fraud. If there is none, then there is no fraud in the transmission," he said in an piece for Rappler. (READ: EXPLAINER: What Marcos Jr should do to prove election fraud)
Marañon also stressed that these complaints are weighed down by lack of evidence that the irregular change in the Transparency Server caused a discrepancy in the unofficial results. (READ: EXPLAINER: Audit of vice presidential votes? Here are the hurdles)
"The votes reflected on the Transparency Server do not bind the National Board of Canvassers. The server results cannot even be used to question the NBOC count owing to its unofficial nature," Marañon said.
Robredo said she is open to a public audit of the surveys but expressed fear of cheating by the opposing camp that had insisted on the effect of the script change, even after Comelec itself and other independent experts said otherwise. (READ: Worried about cheating, Robredo says remember 1986)
"Sana lang walang balak na pandaraya. Kasi alam naman natin na may history na ganun. Hindi natin makakalimutan 'yung nangyari nung 1986 na siguro kung hindi nag-walk out 'yung mga tabulators baka nadaya nga tayo," she said.
(Hopefully, there is no plan to cheat. We know that there is such a history. We can never forget what happened in 1986 – if the tabulators did not walk out, we would have been cheated.)
Robredo was referring to the 1986 Comelec walkout during the snap elections where Marcos' father and namesake, the late dictator Ferdinand Marcos, was up against the widow of slain senator Benigno "Ninoy" Aquino Jr, Corazon Aquino.
Speaking for Marcos, Dela Cruz said that the camp's complaints are "not about cheating" as they do not accuse anyone of such. He said that they simply want to know the truth behind what happened that fateful day a new script was injected into the Transparency Server.
Despite this, lawyer Amor Amorado, head of Marcos' quick count operations, will file a case before the Manila Prosecutor's Office for alleged violation of the Cybercrime Prevention Act of 2010 on Tuesday, May 24 – a day ahead of the official canvass in Congress.
Head-to-head battle

The battle between Robredo and Marcos can only be described as a nail-biter.
Aside from the slim difference between the two candidates' votes, prominent election lawyers will also play lead roles in the official canvassing.
George Garcia has been named as head of Marcos' legal team at the congressional canvass. Brillantes, earlier reported as his lawyer for the Congress count, said he will only act as a volunteer consultant.
Robredo will be defended by Romulo Macalintal with another election law veteran, and Senator-elect Leila de Lima, former justice secretary.
After the official canvassing of votes, who would have a happy ending? – Rappler.com
Who won in the 2016 Philippine elections?
Check out the 2016 official election results through the link below:
Check out the 2016 unofficial election results for the national and local races through the links below
For live updates on the aftermath of the May 9 elections, check out our extensive
2016 Philippine elections
coverage!

In these changing times, courage and clarity become even more important.
Take discussions to the next level with Rappler PLUS — your platform for deeper insights, closer collaboration, and meaningful action.
Sign up today and access exclusive content, events, and workshops curated especially for those who crave clarity and collaboration in an intelligent, action-oriented community.
As an added bonus, we're also giving a free 1-year Booky Prime membership for the next 200 subscribers.
You can also support Rappler without a PLUS membership. Help us stay free and independent by making a donation: https://www.rappler.com/crowdfunding. Every contribution counts.