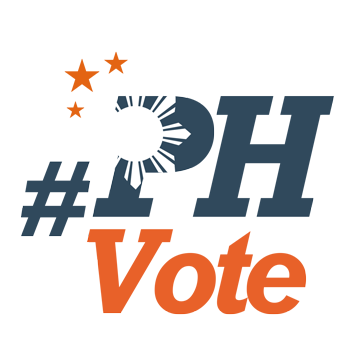 1
Drilon: No LP party convention; 'Roxas running for president'

MANILA, Philippines – Unless another party member steps up and expresses plans to gun for the presidency in 2016, the ruling Liberal Party (LP) has only one candidate for standard-bearer: its president-on-leave, Interior Secretary Manuel Roxas II.
"There is only one member who is our presumptive candidate – Mar Roxas. No one is contesting the nomination, I don't think that a convention is called for," LP vice chairman and Senate President Franklin Drilon said in a press conference on Wednesday, June 17.
Political parties typically hold conventions, where they present and nominate prospective candidates before party members.
Drilon said the only way for an LP convention to happen is if between now and October – the deadline for the filing of candidacies – another LP member declares an intent to run for president.
So far, there has been none.
"There is a convention mentioned in our by-laws, but given the reality that only Secretary Roxas has expressed an intention to run for the presidency, I don't see any need for a convention," said Drilon, when asked if President Benigno Aquino III, who is also chairman of the ruling party, would call for a convention.

Cabinet movements
The LP's convention plans – or lack thereof – comes after it was announced that opposition leader Vice President Jejomar Binay's United Nationalist Alliance (UNA) will officially be launched on July 1.
Binay, the consistent frontrunner in surveys on the 2016 polls, is the only aspirant who has clear plans and the machinery for a presidential bid. (READ: Only Mindanao keeping Binay on top – Laylo survey)
Although Roxas has yet to be explicit about his 2016 plans, he has dropped hints in the past – from being "ready" to carry on the current administration's reforms, seeking an "ally" come 2016, and emphasizing the need for the Aquino administration's "Daang Matuwid" (Straight Path) to continue.
Responding to questions, Drilon told reporters that Roxas will be among the "many" Cabinet members who will resign from their posts between the President's last State of the Nation Address and October 2015, when the filing of candidacies are set to take place.
Drilon said other Cabinet members who are expected to step down are Justice Secretary Leila de Lima, whom he "assumes" will be running for the Senate; and Energy Secretary Jericho Petilla who is also joining the senatorial race.
He added that Metropolitan Manila Development Authority chairman Francis Tolentino has "given hints that he wants to run"; and Technical Education and Skills Development Authority chief Joel Villanueva, who will also run for the Senate.

Drilon also said Agriculture Secretary Proceso Alcala will likely "go back to Quezon," which he used to represent in Congress.
"Some should be running for the Senate, others to their old political posts," said Drilon, who is also set to gun for re-election to the Senate in 2016.
But the LP vice chairman declined to lay out the party's senatorial slate for 2016 because it has yet to be discussed by the party leadership.
"We will have all answers in a month's time," he said.
LP, Aquino's plans
Convention or no convention, the LP and its leaders are already busy preparing for the coming elections. Aquino has been meeting with LP members and allies, including neophyte Senator Grace Poe, who is inching closer to Binay in surveys.
Aquino has met with Poe at least twice on the 2016 elections, the first time with Roxas in attendance. But it remains unclear if Aquino plans to tap Poe as the party's standard-bearer or as Roxas' running-mate.
Drilon dismissed the idea that Poe and her close political and personal ally, Senator Francis Escudero, will be the ruling party's nominees.
"They are not seeking the support of the party since they are not party members. What is happening is that the President is talking to coalitions," said Drilon.
In a previous interview, Aquino said he can only announce his anointed candidate after he speaks to "all parties concerns," referring not only to LP members but the members of their broad coalition.
The Senate President said Aquino is "entitled" to "throw a wider net" when it comes to 2016 discussions.
"[I]t is natural for him to look for candidates who in his judgment can continue the platform and principles which he has governed the country for the last five years," said Drilon.
Aquino is set to endorse a candidate for president after his last State of the Nation Address in late July. Many LP stalwarts believe Roxas' endorsement is as good as secure, although some members want Poe to be their standard-bearer.
Unlike Binay or Poe, Roxas has been lagging behind in surveys on the 2016 polls. – Rappler.com
Who won in the 2016 Philippine elections?
Check out the 2016 official election results through the link below:
Check out the 2016 unofficial election results for the national and local races through the links below
For live updates on the aftermath of the May 9 elections, check out our extensive
2016 Philippine elections
coverage!