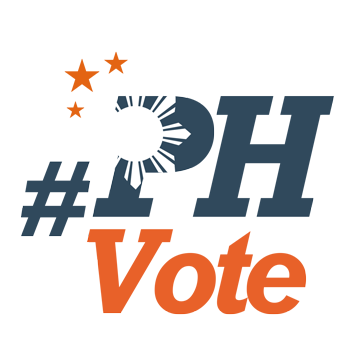 1
'Continuing Daang Matuwid crucial for Aquino's 2016 bet'

MANILA, Philippines – As the public continues to speculate on who President Benigno Aquino III would endorse as the ruling party's standard-bearer in 2016, his spokesman reiterated that the administration's "Daang Matuwid (Straight Path)" agenda will be "paramount" in the Chief Executive's final decision.
Daang Matuwid is the administration's tagline for its anti-corruption and transparency agenda.
"If you noticed the speeches that the President has been giving, he has always emphasized the importance of continuing the reforms," Presidential Spokesman Edwin Lacierda said in an interview with state-rin dzRB on Saturday, July 11.
He added, "And so I think that's paramount in his consideration as to who he will choose as his endorsee for the next presidential elections in 2016."
The interview comes two days after Aquino met with Senators Grace Poe and Francis Escudero. Escudero believed the President's "delayed" announcement of his choice for standard bearer meant he was expanding his options. (READ: Chiz: Aquino having 'hard time' choosing anointed one)
Poe has become the front runner in presidential surveys overtaking Vice President Jejomar Binay in the former. Interior Secretary Manuel "Mar" Roxas II, who is being groomed as the ruling Liberal Party's (LP) standard-bearer, ranks third in surveys on voters' preference for president.
While she has not expressed her bid for the presidency, Poe has repeatedly said she will not join LP to keep her "independence." She and Escudero, both independent candidates, are reported to be eyeing a tandem in 2016.
Asked if Aquino will take into consideration a candidate's chances of winning the elections in his endorsement based on survey results, Lacierda said continuing "Daang Matuwid" is far more important.
"Mahalaga po sa kanya ang pagpapatuloy ng 'Daang Matuwid' dahil ito po ang nag-umpisa ng lahat ng reporma at sayang naman po itong 6 na taon kung hindi natin ipagpapatuloy itong mga reporma," said Lacierda.
(It is important for him to continue "Daang Matuwid" because this started all the reforms under the Aquino administration. The past 6 years will go to waste if these reforms will not be continued.)
Lacierda's statement echoed what Roxas said the day before, when he confirmed another meeting with party mates Aquino and Budget Secretary Florencio "Butch" Abad on Friday. (READ: Countdown: Aquino meets with Mar Roxas about 2016)
"I am confident that what we have been working on for the past 5 years and the continuity of the reforms that have brought unprecedented benefits to our people remain paramount in the President's mind. This consideration will define his choice in 2016," Roxas said in a statement hours after the meeting. – Mara Cepeda/Rappler.com
Who won in the 2016 Philippine elections?
Check out the 2016 official election results through the link below:
Check out the 2016 unofficial election results for the national and local races through the links below
For live updates on the aftermath of the May 9 elections, check out our extensive
2016 Philippine elections
coverage!