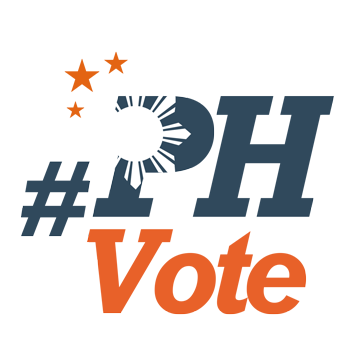 1
Poll watchdogs band together for 2016 elections

MANILA, Philippines – Poll watch groups across the Philippines have agreed to consolidate their efforts to promote more transparent elections in 2016.
At least 12 groups signed a memorandum-of-understanding (MOU) to form Task Force 2016, a coalition of non-government organizations, civic groups, religious groups, and academic institutions on Saturday, July 18.
Among the new coalition's main advocacies is to promote the registration of voters. At present, there are around 4.3 million voters with biometrics issues.
In addition, the Commission on Elections (Comelec) expects 3 million new voters in 2016.
Acting Executive Director of the Legal Network for Truthful Elections (LENTE) Atty. Rona Caritos stressed the importance of registering for the 2016 elections. "Not being able to vote is a deprivation of one's right to suffrage," she said. (READ: How to register for the 2016 elections)
Task Force 2016 will also conduct a voter education campaign through their various partners across the country. (READ: Jesuit group holds voter, political engagement training). There are also considering conducting a single presidential debate.
The group will focus on the vulnerable sectors as defined by the Commission on Human Rights: the youth, the elderly, the differently-abled, detainees, indigenous peoples, internally displaced persons, and the overseas absentee voters.
Collaboration
LENTE was voted chairman of the Task Force 2016 Executive Committee. The Lawyers League for Liberty (LIBERTAS) was voted vice-chairman and the Simbahang Lingkod ng Bayan (SLB) will serve as secretariat.
"A lot of electoral watchdogs do similar things. We want to collaborate and converge for better impact. We've been partners for a long time," SLB executive director, Fr. Xavier Alpasa SJ told Rappler. The MOU is a formalization of their network for 2016, he added.
Below is a list of signatories to the MOU:
Catholic Bishops Conference of the Philippines - National Secretariat for Social Action

Catholic Education Association of the Philippines

Simbahang Lingkod ng Bayan

Lawyers League for Liberty

Legal Network for Truthful Elections

De La Salle University - Center for Social Concern and Action

Miriam College - Miriam Identity, Spirituality and Mission Office

Jesuit Volunteers Philippines Foundation Inc.

Ateneo de Manila University - Office of the Vice President for Social Development

Ateneo de Manila University - Ateneo Task Force 2016

Ateneo de Manila University - Ateneo Law Student Council

Ateneo de Zamboanga University - Ateneo Center For Leadership and Governance
The National Citizen Movement for Free Elections, Ateneo de Davao - Arrupe Office of Social Formation, Xavier University - Kristohanong Katilingban sa Pagpakabana - Social Involvement Office Social Formation were absent from the signing but they confirmed their support for the initiative through email, said SLB media coordinator Armida Reyes. – Rappler.com
Who won in the 2016 Philippine elections?
Check out the 2016 official election results through the link below:
Check out the 2016 unofficial election results for the national and local races through the links below
For live updates on the aftermath of the May 9 elections, check out our extensive
2016 Philippine elections
coverage!