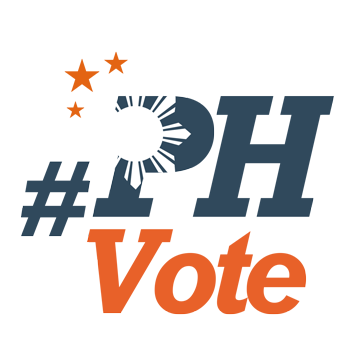 1
House, Senate want to delay filing of candidacies for 2019 elections

MANILA, Philippines (UPDATED) – The House of Representatives and the Senate adopted separate resolutions urging the Commission on Elections (Comelec) to move the period of filing of candidacies for the 2019 elections to October 11 to 17.
No less than Speaker Gloria Macapagal Arroyo and House Majority Leader Rolando Andaya filed House Concurrent Resolution 20 on Monday, September 10. The resolution was adopted by lawmakers without any objections during the plenary session in the afternoon.
In the Senate, Senate President Vicente Sotto III filed Concurrent Resolution 13 on Monday. No senator objected to the adoption.
The Comelec has scheduled the filing of Certificate of Candidacies (COCs) from October 1 to 5.
But Arroyo and Andaya argued moving the COC filing period to October 11 to 17 would give lawmakers in the House and the Senate who will be running for 2019 enough time to attend to their legislative duties first.
Budget deliberations for 2019 are still ongoing for both chambers. The 17th Congress is set to go on a break from October 13 to November 11.
"To enable members of Congress to fully attend to their legislative duties and meet the deadline for the filing of the certificates of candidacy for the 2019 national and local elections, it is imperative to reset the period for the filing of certificates of candidacy at a later date," reads HCR 20.
With the House's approval, the concurrent resolution will now be transmitted to the Senate. Senators have the option to adopt or reject HCR 20.
If senators adopt it, HCR 20 will merely express the "sense of Congress." This means HCR 20 will not have the power to compel Comelec to change the COC filing schedule.
Concurrent resolutions do not have the full force of the law and do not need President Rodrigo Duterte's signature. – with a report from Camille Elemia/Rappler.com
In these changing times, courage and clarity become even more important.
Take discussions to the next level with Rappler PLUS — your platform for deeper insights, closer collaboration, and meaningful action.
Sign up today and access exclusive content, events, and workshops curated especially for those who crave clarity and collaboration in an intelligent, action-oriented community.
As an added bonus, we're also giving a free 1-year Booky Prime membership for the next 200 subscribers.
You can also support Rappler without a PLUS membership. Help us stay free and independent by making a donation: https://www.rappler.com/crowdfunding. Every contribution counts.