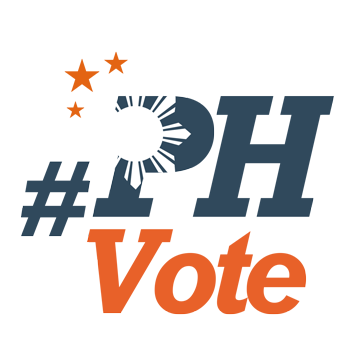 3
Comelec eyes use of fingerprint verification system for 2019 elections

MANILA, Philippines – The Commission on Elections (Comelec) is eyeing the use of a fingerprint verification system that would add another layer of voter verification in the 2019 national and local elections.
In a press briefing Friday, September 28, Comelec spokesperson James Jimenez said the move was part of the agency's efforts against "flying voters" or those who try to vote in more than one precinct.
The Comelec will deploy the system it calls the "voters registration verification system" (VRVS) in only a few choice areas as part of a test run during the midterm elections. Areas have not been identified and will only be determined after voter registration ends on Saturday, September 29. (READ: No extension for voters' registration – Comelec)
About 32,067 units will be used for the pilot run of the system.
How it works: Each registered voter has his biometrics information uploaded on the Comelec database. This includes his photo, signature, and fingerprints.
While photos and signatures will go to the computerized voters list, finger prints will be uploaded to a separate "automated finger print identification system" (AFIS).
According to Jimenez, AFIS will be the "go-signal" for inclusion. "If you have another set of fingerprints in the system you will be flagged and you will be removed," he said.

Come election day, while the computerized voters list with individuals' photos and signatures will still be used, particular precincts where the new VRVS system will be deployed will have separate units where the fingerprints of its voters are uploaded.
When voters flock to precincts equipped with the system, instead of presenting a valid identification card, they will have their fingerprints scanned on the spot to verify their identity. The scanner and system will then identity whether or not the voter is registered in the particular precinct.
"'Pag positive 'yung result na iyon, bibigyan siya ng balota; kung hindi, then hindi siya registered voter sa loob ng iyong presinto," Jimenez said. (If the result comes out positive, they will be given a ballot. If not, then they are not registered in that precinct.)
If things run smoothly during the test run, Jimenez said, the Comelec would "certainly" expand the use to other places" in succeeding elections.
Is it secure? Part of the contract for the VRVS is that its system fully complies with the Data Privacy Law, said Jimenez.
The VRVS can also limit the number of failed tries and detect previously-scanned fingerprints and lock them out, according to the Comelec. It may also be configured to work with vote-counting machines for ballot control.
Jimenez said so far 4 bidders have expressed interest in the project:
A joint venture between SMMT-TIM 2016 Inc and Smartmatic International Holdings BV
Megadata Corporatiom
Next IX Inc Gemalto PH
Dermalog/SMS
The whole project is estimated to cost about P1.16 billion, including the cost for units, the system, and administrative operations needed to run it. – Rappler.com